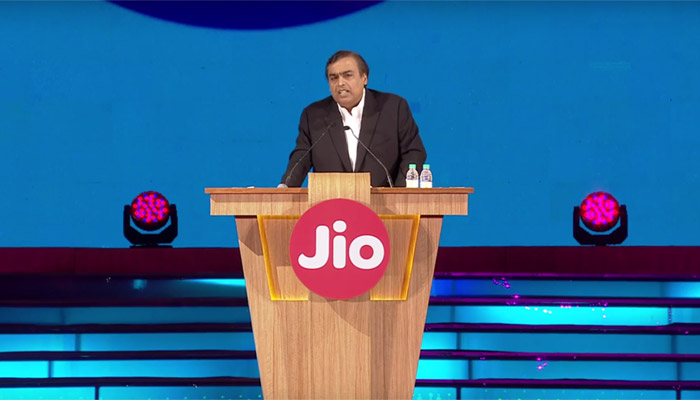 MUMBAI: Reliance Industries announced that the company is setting up Jio Digital India start-up fund and is planning to invest Rs. 5000 crore in start-ups in the next 5 years, the chairman, Mukesh of Reliance Industries, Mukesh Ambani said during the formal launch of Reliance Jio, at the Annual General Meeting (AGM) which was held on 01-September 2016.
According to sources and reports by Money Control, Chairman of Reliance Industries, Mukesh Ambani said, Reliance Jio Digital India Start-up Fund sets aside Rs 5,000 crore of venture capital to be invested over the next five years to encourage young entrepreneurs to build their businesses ground up in India," Ambani said.
We also have plans to partner with thousands of Indian entrepreneurs, whose digital ventures can bloom in the ground that Jio is preparing, said Mukesh Ambani, as per ET reports.
Also, Reliance is already in talks with online marketplace, Flipkart and cab aggregator, Ola for integration of their services with Reliance's service – Jio, according to  four people aware of the development and spoke on the condition of anonymity, as per ET reports..
Jio is also partnering with some of the leading digital and Internet players in the world. Together with Jio, these partners are keen to showcase the full power and range of their offerings to Indian customers," Ambani said, as per ET reports.
Reliance Jio Infocomm Limited (RJIL), a subsidiary of Reliance Industries Limited (RIL), India's private sector company, is the first telecom operator to hold pan India Unified License. RJIL is setting up an entire digital ecosystem with stated goal to break the digital divide between 'India' and 'Bharat' and propel India into global leadership in digital economy. The ecosystem consists of pan India high speed network, a wide variety of applications and services — from news, entertainment, payment, business, healthcare and education – and rich content.
Image: Zee News
Also Read: SpaceX Rocket Explosion Impacts Musk, Mark And Millions !
When Is Your Startup Fundable Enough To Approach An Angel Investor ?