04 May 2016, India :
Snapdeal had its eyes set on Housing.com since december 2015 and there were speculations that soon Snapdeal will buy it. So finally after months of talks and discussions, Snapdeal is all set to acquire housing.com.
Altough the exact amount is not yet confirmed but it will be in the bracket of $50mn-$100mn.
SoftBank, a common investor in both the companies and the largest investor in Housing.com, is understood to have facilitated the deal. Nexus Venture Partners has also invested in both Snapdeal and Housing.com. Snapdeal's founders Kunal Bahl and Rohit Bansal are also angel investors in the digital real-estate firm. Bahl had met the Housing board earlier this year, said a source aware of the development.
Snapdeal had entered the property segment in a tie-up with Tata Housing in 2014. It is strengthening this segment to differentiate itself from other e-commerce marketplaces like Amazon and Flipkart. It recently partnered with property consultant JLL India's Residential Services division that will help market residential real estate for the company.
Snapdeal and SoftBank declined to comment on the development. A spokesperson for Housing.com denied that there were any talks for sale with Snapdeal. "The company is performing very well and we are steadily moving towards becoming the most trusted platform to buy and sell homes in India. We are not in any talks with Snapdeal for a sale," the spokesperson said.
It is still not clear whether Snapdeal will completely acquire Housing or pick up a majority stake in the company and let it run as an independent entity.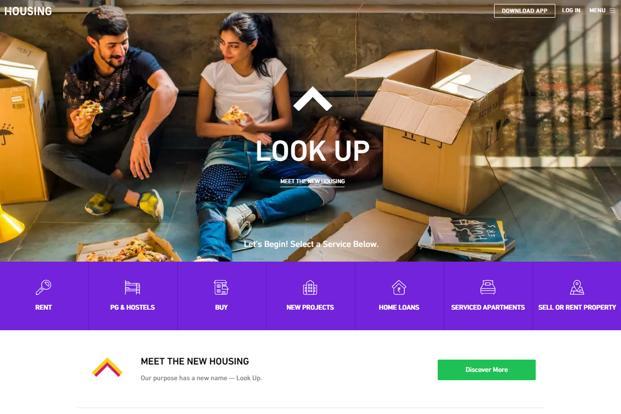 Out of the original twelve founders, only three of them are currently with Housing – with non of them holding a board position. While most of the founding team has left the company, it has somehow managed to attract executives for top level management, in order to keep the company afloat. To continue its operations, the company also raised Rs. 100 crore from Softbank in what was seen, as a sort of bailing amount to help sustain the company. At one point, the valuation of Housing.com stood at Rs 1,500 crore.