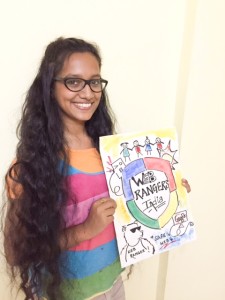 04 May 2016, India :
Vaidehi Reddy, a student of Army Public School, Pune grabbed yet another award in recently held Google Web Rangers Contest.
Google India announced the winners which witnessed hundreds of entries across schools in the form of sketches, videos and apps and were judged on creativity, reach and impact. The top 5 winners of the competition are Vaidehi Reddy from Pune, Mavika Boyini from Hyderabad, Kanish Chugh from Ghaziabad, Raviteja Anumukonda and NeyaSaravanarajan from Chennai. All the winners would receive Chromebooks and tablets in prizes.
Vaidehi took part in the contest after seeing her friend go through cyber bullying. She made a video which focused more on Cyber safety and how people often fall prey on social media.
Google Webrangers organised camps last year in various schools throughout India to spread awareness on Internet safety. The project is already being run in countries like New Zealand, Turkey, Israel and Czech Republic. The WebRangers contest is open for teenagers between 14 and 17 years of age and will be conducted this year too.
Vaidehi urged not only children but parents as well to be careful while using the internet. "I'm grateful to my parents on guiding me what is good and bad and making me aware of pros and cons of social media."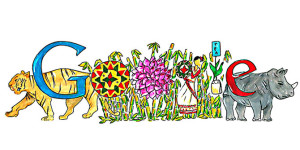 At the age of 15 she has already clinched many awards. She was the winner of Doodle4Google contest, which saw over 1 million entries, from more than 1700 schools across 50 cities. She also represented India and bagged Platinum award at 44th Tianjin, International Children's Painting Competition in China. Nearly 1 million students from 71 countries participated in the competition.
Check her prize-winning video below-