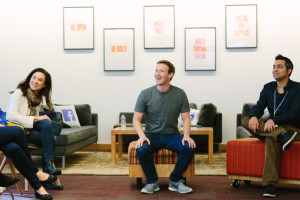 04 August 2016,USA :
Facebook is cracking down again on "clickbait" content farms that spam users with sensational headlines that leave out crucial information or mislead people.
"Our goal with News Feed is to show people the stories most relevant to them — ranking stories so that what's most important to each person shows up highest in their News Feeds."
This tweak is the latest in a series to encourage Facebook's 1.7 billion users to spend more time on the service. News Feed is critical for Facebook: the more time spent scrolling through the feed, the more ads Facebook can show.
"We worked on clickbait in the past and we made improvements but clearly that was not good enough," says Adam Mosseri, Facebook's vice president for product management. "We heard that loud and clear from the people who use the product every day."
So under the new formula, posts from publishers that rely heavily on what Facebook considers clickbait will be placed in fewer news feeds and appear lower in those feeds.
Also Read