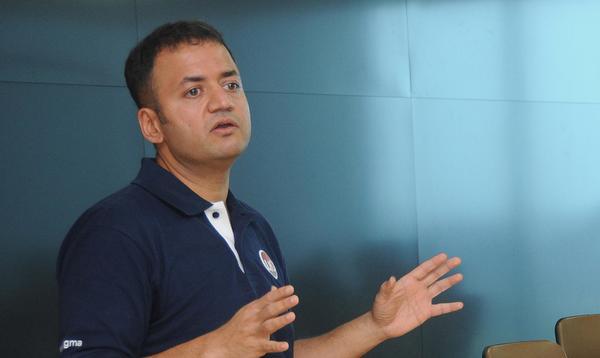 6 October 2016, India :
Mu Sigma Inc. founder Dhiraj Rajaram has taken charge as Chief Executive Officer (CEO) of the data analytics startup Mu Sigma. He replaced his former wife Ambiga Subramanian after buying out her stake in the firm.
Rajaram and Subramanian had jointly built India's largest independent analytics company helping firms such as Microsoft, Walmart Stores and Dell Inc to get more customers. They also built an in-house classroom to train young graduates to look at analytics as a career option that help spawn an industry focused on analytics.
Rajaram's former wife Ambiga Subramanian, until recently the CEO of the company, has agreed to sell her entire stake in the company to Rajaram, which would give the founder control of the US startup that delivers much of its work from Bengaluru. The two divorced earlier this year, causing much speculation over the control and the future of the startup.
"We are in the business of creating the art for better problem solving," Rajaram said. The company uses its decision science expertise to help retailers better organize their stores, nudge customers to go for that next impulse purchase for instance. Or insurers could use Mu Sigma to crunch sensor-based data on how millions of their customers drive to fine tune related insurance products.
"While there is a lot of interest in the market to invest into a promising and profitable company like Mu Sigma, I have agreed to support Dhiraj's interest to purchase my shares and get a controlling stake that will allow him to fulfill his vision," Ambiga Subramanian said.
Ambiga Subramanian, who is also a board member of the company, will continue to remain on the board, according to a company statement. She wasn't present at the press conference. Once Dhiraj Rajaram acquires her shares in Mu Sigma, his stake will rise from about 25 percent to 51.6 percent. Rajaram declined to comment on the terms of the agreement. (Source- Forbes India, Image-  The Hindu)
Also read-
Comments
comments