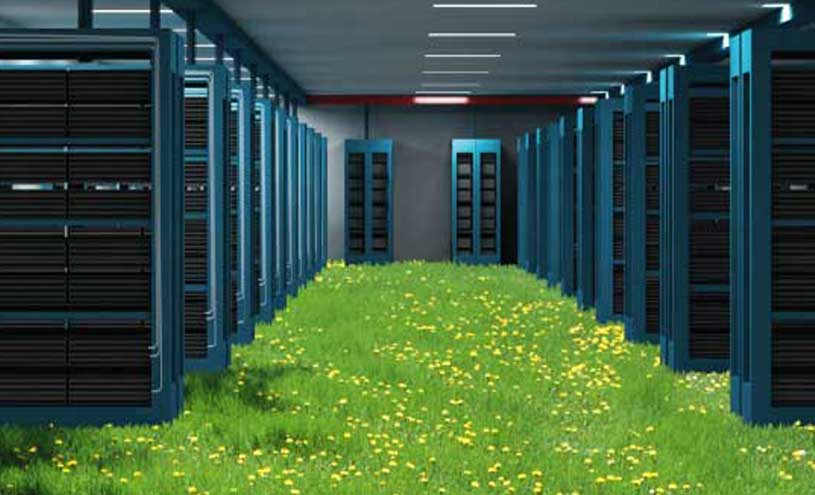 Apple, Microsoft, Google, Facebook, Amazon get on to the green bandwagon
Technology is shifting to the cloud, leaving behind premise-based and legacy software. To keep up the pace of cloud shift, there is a race to set up data centers across the world. Present day data centers are huge facilities that consume copious amounts of power. Typically, a data center uses power equivalent to that of a small town.
Related Read: 10 Commandments To Follow For Your Efficient Startup Energy Management !
According to a study in the USA, data centers consume around 2% of the entire electricity produced. They used 70 billion kilowatt hours in the year 2014, roughly energy consumed by 6.4 million American homes. No wonder, IT giants are trying to find ways to offset the environmental costs, focusing on using alternative energy sources to power them. Committed to a clean environment, technology giants including Facebook, Microsoft, Google, Amazon, and Apple are moving data centers to all-green operations.
Leveraging clean power for data centers
Microsoft has recently announced plans to move its data centers to 50% alternative energy sources by 2018. It also plans to increase use of clean power for data centers up to 60% by the year 2020s. Microsoft's chief environmental strategist Rob Bernard has said that as companies begin to move to the cloud, they will have to ensure that they are "building a responsible cloud" and that the huge energy requirement to power the data revolution comes through clean energy. He also said that Microsoft, as large energy consumer, will drive change to benefit not only the company but the world. The IT giant claims it is presently powered by 40-45% clean energy sources.
Google, Apple, Facebook, Amazon join the green energy bandwagon
Apple too has announced a 50MW solar farm in the USA to offset consumption by its new data center. The company is also aiming for 100% clean energy use in future, claiming that in 2015, as much as 93% of its energy was derived from renewables.
Amazon too plans to build a 253MW wind farm in the USA to provide power to its huge cloud operations. The farm would be Amazon's largest renewable energy project. The IT giant is also planning several other solar and wind energy projects. The company has also claimed 40% of its Amazon Web Services' (AWS) energy needs would be fulfilled by clean energy sources by the end of 2016.
Similarly, Google is aiming to go 100% green and has claimed to be the largest purchaser of clean energy globally. Facebook too plans to meet 50% of its data center-driven power needs through clean energy by the year 2018. Smaller companies such as Salesforce too have made substantial commitments to explore clean energy options.
Offsetting environmental and ecological costs of data centers
Global temperatures have increased by more than 1 degree and 9 of the 10 hottest years have occurred after the year 2000, says NASA. Arctic ice decreased to its lowest level in 2012. Globally, sea levels are increasing at 3.4 mm per year. In the face of such grave environmental alarms, technology companies want to do their own bit and reduce their environmental footprint.
Related Read: India's Biggest Need Of The Hour In Terms of Energy Management !
"The threats of global warming, climate change, and pollution are real. The data center industry basically is a carbon debit one. Companies need to ensure that technological development does not come at the cost of environment degradation. There should be minimal carbon footprint," said Shashank Dixit, CEO, Deskera, a market leader in cloud-based business software providers in the Asia-Pacific region.
As the appetite for data rises exponentially in the present society, technology providers will have to ensure that their operations are environmentally and ecologically viable, so that digitalization is not overrun by environmental costs.
(Disclaimer: This is a guest post submitted on Techstory by the mentioned authors. All the contents and images in the article have been provided to Techstory by the authors of the article. Techstory is not responsible or liable for any content in this article.)
Image Credits: bisinfotech.com
About The Author: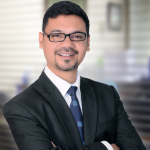 Technology Evangelist, avid blogger and enthusiast, and basically a storyteller at heart. With more than 10 years of experience in journalism, Muqbil Ahmar has enjoyed his stints with other media like TV, magazines, and Web. When not surrounded by startup and tech stories, he likes to dig for inspirational ones.
He writes on Cloud, Big Data, IoT, startups, SMEs, Enterprises, Technology, ERP, CRM, and everything under the sun—viewed from the prism of new era tech. An MPhil from JNU has made him liberal and tolerant. Music and food are his passion which keeps him going, apart from buzzing off whenever the opportunity arises. You can tweet him at @muqbil_ahmar or connect through LinkedIn and Facebook.