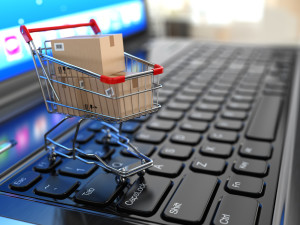 7 April 2016 :
Search engines on large e-commerce sites often show lot of results, which might be an added advantage if you want to browse, but if not, then it becomes annoying. Twiggle believes it has the solution. Internet conglomerate Naspers agrees, because it has led the Tel Aviv-based startup's $12.5 million Series A. Yahoo Japan, State of Mind Ventures, and Sir Ronald Cohen participated in the round.
Twiggle, which has raised $14.7 million so far, will launch on several e-commerce sites in August. It hasn't revealed who its clients are yet, but they will include other Naspers portfolio companies. Some of the group's most notable e-commerce investments around the world include Flipkart in India, Argentina's Avenida, and Filipino marketplace OLX. Yahoo Japan also runs some of the largest Japanese e-commerce businesses.
Twiggle was co-founded in 2013 by chief executive officer Amir Konigsberg, who was one of Google's first employees in Israel before becoming managing director of price comparison site MySupermarket.com, and chief technology officer Adi Avidor, formerly a lead software engineer at Google Israel. Its search engine combines natural language processing, data science, and artificial intelligence.
Twiggle's founders want to improve on current e-commerce search engines by letting people enter what they want in normal sentences, even if those sentences are unwieldy run-ons. For example, instead of typing "double door white refrigerator" and then filtering results, they can write "I want a two-door fridge that doesn't make too much noise which is also white, which is new, has great reviews, and is a good value for the money," Konigsberg says.
"We want to treat search as a way to give people answers to questions and give them timely information. We don't want to send them to a product page and then have to find the information themselves," says Konigsberg. "If they ask for a quiet laptop, then we want to rank results by quietness, instead of creating more confusion. We look at the Internet at large and create a very large knowledge graph with use cases of products and the relations between them."
Source & Image : techcrunch.com

Comments
comments