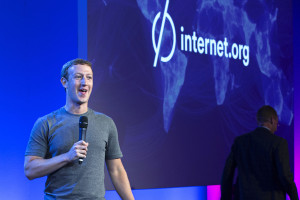 8 August 2016, USA :
Facebook has been in touch with Internet Service Providers (ISPs) to commercially launch its Express WiFi programme and expand its reach in India, especially rural areas.
Bharat Sanchar Nigam Limited (BSNL) is well-placed to help: it boasts that it reaches 580,000 villages and 7,330 cities and can provide 43.74 million phone lines.
The report suggests that Express WiFi won't be free and that BSNL may deploy the offer with the assistance of the technologies Facebook has developed for its Telecom Infra Project. BSNL is not listed in the project's membership roster, but the project welcomes inquiries.
"Facebook is investing in the development of the connectivity ecosystem by providing techno-commercial assistance to local ISP partners and entrepreneurs," a person associated with the matter said.
Facebook is probably hoping that users who first encounter the web via a Facebook initiative will be more likely to become users of the social network – rather than a competitor – according to Ian Fogg, an analyst at IHS Technology.