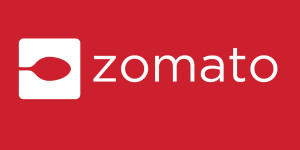 09 May 2016, India :
In another setback to India's fledgling startup industry, HSBC Securities and Capital Markets (India) has slashed the valuation of restaurant search service Zomato by 50 percent to $500 million.
The HSBC's brokerage arm has raised grave concerns over Zomato's steep valuation in a note titled 'India Internet – Lot of Growth but Slim Pickings'. The report which covers Info Edge — that holds nearly 50% stake in Zomato — states: "Zomato is present in 23 markets so early on and none is profitable, which implies that to address both the investments in last-mile delivery and losses in international operations, fund-raising will be a continuous phenomenon, suggesting current valuations don't make much sense. We do a discounted cash flow (DCF) analysis and value the business at 50% lower to the USD1-billion valuation."
Zomato and its largest shareholder Info Edge (India) Ltd disagreed, saying the restaurant listings company will become profitable "very soon".
Zomato's "revenue has more than doubled in the last nine months and continues to head north at a good clip. Costs have been rationalized and burn is down by more than 70% from the peak. The company has plenty of cash and its unit economics are really good."
HSBC's estimate that Zomato is significantly overvalued comes amid increased scrutiny by investors of so-called unicorns, or private companies that are valued more than $1 billion. It also comes days after investors in Flipkart Ltd, India's most valuable start-up, marked down the company's valuation by 30-40%.
A Zomato spokesperson stated, "We've not raised any financing round since the last one to have a valuation reset. Our investors are as bullish about Zomato as they were before. We are growing fast and are on course to become profitable as a company very soon. Beyond this, we do not want to comment on valuation markdown speculation of third parties."
founder and executive vice-chairman Sanjeev Bikhchandani commented, "We value our investments at cost and Info Edge has not marked down Zomato at all.We respectfully disagree with several of the points raised by the HSBC report." He, however, agreed that only a few restaurants pay for advertising on the food services portal. Only about 6-8 percent of restaurants pay Zomato for advertising on its portal, according to the HSBC report.