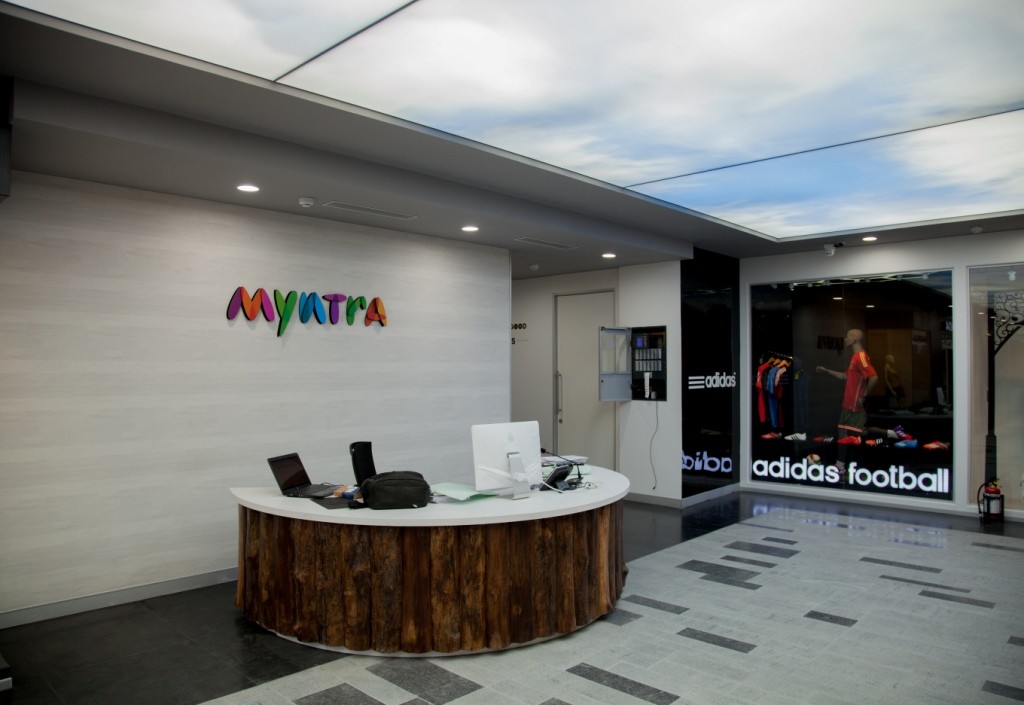 09 May 2016, BENGALURU: India's major online fashion retailer Myntra which was acquired by Flipkart in the year 2014 decided to take a U-turn by planning to re-launch the desktop version on June 1. The company had shut down its website less than a year ago and decided with go app-only strategy. This is one of the major step by the company to get back its customers which they lost after switching to app-only business model. The company has already re-launched its mobile website earlier this February.
Myntra saw a sudden drop in its number of sales after moving to app-only business model during the experimental year. The announcement of re-launching website version was made almost after a year the company shut its desktop and mobile site to become the maiden app-only store in the world. The company did not only observe decrease in sales, but was also criticised heavily by experts and various investors around the globe.
With the advent of increase in number of smartphones because of technology development, the number of downloads of Myntra app counts more than 10 million as per Google Play Store. The company is now expecting to get at least 15-20% sales through its website after the re-launch. Recently, Flipkart also tried to experiment to go app-only after learning the website traffic was more through mobile devices compared to desktop browsers. However, recalled the decision and continues to serve its customers through its desktop site, mobile site and also through its app.
According to reports and sources by NDTV, Myntra made a statement that "The re-launch of a full-fledged site is aimed to provide user friendly interface to a segment of customers, particularly women customers, who prefers browsing and shopping on multiple devices like mobile, tablet & desktop". "Despite the many clear positives, the company has decided to revisit its strategy and re-launch the desktop site. The biggest reason for this is the feedback from Myntra's consumers who felt that the app was inconvenient for several reasons", it added.
During the experimental year of app-only business strategy, few customers found it difficulties such as comparing products with other websites, preferring to use desktop to shop as it was more user friendly, little or no options comparing products within the website. Few users also claimed that the app was easy to access and one doesn't need to sit in front of desktop to place any order. Not all consumers today are comfortable with the new-technology innovative, some prefer to go with old options.
Myntra, India's major fashion e-commerce was founded in 2007 by Vineet Saxena, Ashutosh Lawania and Raveen Sastry with Ananth Narayanan as the current CEO of the company. The company has raised around $159 million by its investors. Further, Myntra was acquired by Flipkart in 2014.
Image: The Business Edition
Comments
comments