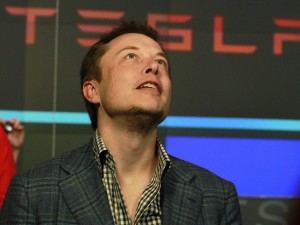 09 June 2016, USA :
Elon Musk, the billionaire CEO of SpaceX and Tesla, met with Secretary of Defense Ash Carter Wednesday as the Pentagon looks to raise its technology game.
Musk joked about discussing an Iron Man suit. He fully embraced the comparisons that have been made between himself and Marvel superhero Tony Stark, a.k.a. Iron Man — or so it seems.
This is pretty clearly a joke. Defense Department spokesperson Peter Cook told CNN that Carter has been speaking with figures in the tech community to "find out what's going on in the world of innovation." The department has been collaborating with the tech industry more closely recently — it began recruiting experienced and vetted hackers to test the government's cybersecurity systems in April.
Something about a flying metal suit…https://t.co/6Z1D9iZ1fV

— Elon Musk (@elonmusk) June 9, 2016

Musk tweeted Thursday about the visit and included a reference to the Marvel Comics' Iron Man character. He is thought to have partly inspired that character in the 2008 "Iron Man" film.
Musk, meanwhile, already has his own dealings with the US military. In April SpaceX won a contract with the US Air Force in a $87.2 million deal to launch a GPS satellite in May 2018, the first of its kind since the company was given approval to bid for this sort of work in May 2015. So while we may joke about Musk's resemblance to Stark — they're both described as genius billionaires with boundless enthusiasm and curiosity — the main point of comparison is a little less romantic: they've both done contract work for the military. Source- CNN
Also Read- Tesla 'Working Exclusively' With Panasonic Says Musk