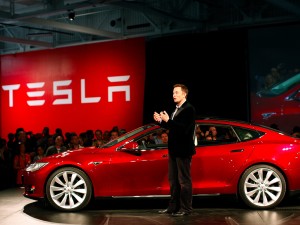 08 June 2016, USA :
Tesla Motors is working exclusively with Panasonic Corp to supply batteries for the Model 3, its first mass-market car, the U.S. automaker's chief executive Elon Musk said on Wednesday.
This sent Panasonic's stock soaring about 6% in trading in Japan on Wednesday. The stock ended the day up 3.7%.
S and X cells are also Panasonic

— Elon Musk (@elonmusk) June 8, 2016
 "Would like to clarify that Tesla is working exclusively with Panasonic for Model 3 cells," Musk wrote on Twitter. "S and X cells are also Panasonic."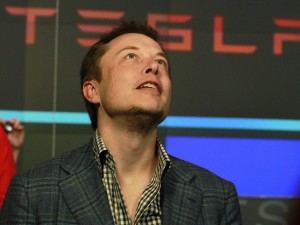 In a statement sent to The Verge, a spokesperson for Tesla said that Panasonic has "been our battery cell supplier throughout the Model S and Model X programs," and that Tesla currently "works very closely with Panasonic to ramp up battery cell production at the Gigafactory for Model 3." Tesla's model 3 is due next year, and while the earlier reports may not have been directly true, some are speculating that the deal has to do with providing Tesla energy storage products instead. Either way, it is incredible to see how quickly a tweet from someone in Musk's position can alter a company's stocks so greatly.
Panasonic last month said it would bring forward its investment in Tesla's battery plant. The company plans to contribute $1.6 billion to Tesla's $5 billon "Gigafactory" to meet the demand for the Model 3.
Also Read : Grand Opening For Tesla's Gigafactory on 29th July
Read More : Tesla Model 3: Over 253,000 Pre-orders Made For Elon Musk's New car In Three Days