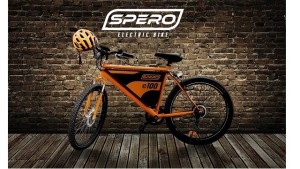 09 July 2016, India :
India's first crowdfunded eco-friendly electric bike – Spero has been launched in Bangalore recently.
The bike is the design of Coimbatore based 38-year old Manikandan. He has been working on this project for 3 yrs and is now all set to launch 3 models of his electric bike in India. Manikandan is trying to raise funds for his innovation on Fueladream.com – a Bengaluru- based crowdfunding platform.
"The experience I gained through years in the factory (textile machinery) has given me the ability to innovate this cycle to perfection. Working within the manufacturing has given me the knowledge and expertise with handling machinery and sourcing materials that work best with this ebike," said S Manikandan, who took three years to work on the project.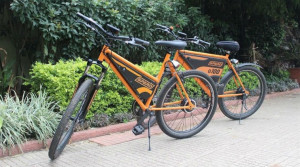 Spero is claimed to be made with a judicious mix of locally sourced materials and local ingenuity, & key imported components – The battery comes from Samsung, the motor and tyres come from partners in Korea.
Spero will be able to travel 30 kms on a single charge, with the battery charging as the rider pedals. Models that can go 60 kms and 100 kms are also available. The bike can go from 0-25 kmph in 10 seconds and is equipped with 5 gears in electric mode.
The new e-bike, which was launched in Bengaluru, will come in three different models and is priced between Rs 29,900 and Rs 50,900. It is available via Fueladream.com.
Comments
comments