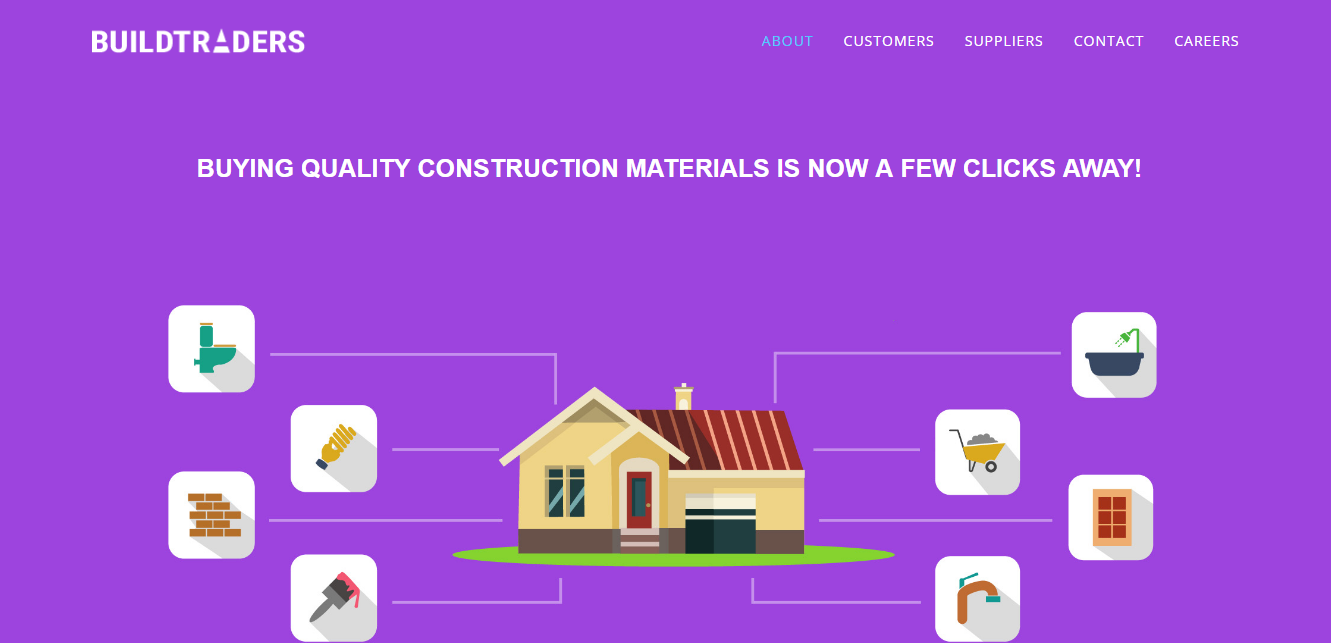 9 September 2016, India :
Bangalore-based construction materials e-commerce company, BuildTraders, has raised $200,000 in form of seed funding from US based arm of UAE headquartered Idein Ventures.
BuildTraders plans to use the funds for technology enhancement and to strengthen the supplier base, cofounder, Yogesh Pawde said. A part of investment will also go in the marketing and brand building of the company.
"We are also in the process of developing a platform which helps a user virtually construct their house online while simultaneously doing it offline using BuildTraders materials," Ranjeet Gakhare, Co-founder added.
BuildTraders is a platform which makes the procurement of building materials totally consumer oriented and hassle free. It offers end to end solution for all the construction needs of an end user or a contractor. It wants to make the process of home construction easy by giving a solution for construction materials procurement and also pass the required guidance to home owners. Source- vccircle
Also read-