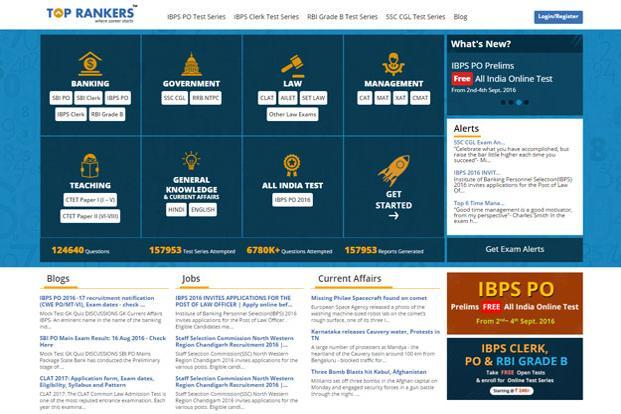 09 September 2016, India :
Digital education portal TopRankers Thursday said it has raised Rs4.5 crore from Careernet Consulting and Ideation Initiative Pvt. Ltd.
The funds will be used to expand technology and marketing verticals and 15% would be spent on research and development, Gaurav Goel, co-founder, TopRankers, said. "We are present in 10 cities in the B2B segment and want to expand to 50 more cities within six-eight months," he said.
"At TopRankers, our vision is to transform the Indian Competitive Exam preparation space with judicious utilization of Information and Communications Technology (ICT), and with such strong financial backup, we are confident of achieving the same within a short time. Since the ICT system has already begun to transform digital education in India, we are driven to provide quality education services to students from all walks of life through our comprehensive platform," said Co-founder TopRankers, Gaurav Goel.
"The portal currently has more than 50,000 users registered, Additionally, the all-India mock test prepared by TopRankers gives students a rough idea about the different formats and types of questions asked on such competitive exams, and help them analyse their weaknesses, giving them ample time to prepare for the main exams," the company said in a statement. Source and Image : Livemint
Also read-