A business professional haircut is an essential choice for modern men who want to be successful in their careers. If you're dressing for success, these stylish professional men's hairstyles can suit any face shape, office and occasion to achieve the right look. Whether you're in the boardroom, making a million-dollar sales pitch and having that first interview, a cool and classy hairstyle can make a difference in the outcome. While working in the tech industry might offer a more flexible dress code, these short and long styles will give you the confidence to impress the people at work.
Without further introduction, here are some of the best business haircuts for men that will elevate your game.
Popular Professional Business Hairstyles For Men in Tech
Textured Quiff

The quiff hairstyle is a cool and effortless look that has been popular since the '50s and works great for men with oval or heart-shaped faces. The modern quiff has been named one of the best haircuts for men to try right now and doesn't distract from your features while adding a touch of glam to your look. The style also fits men with round faces, making you look more angular and elongated.
To go the classic route, use a high-shine product to achieve a glossy effect. Alternatively, we recommend adding texture to your quiff for a more unruly appearance. It's less structured, hence an ideal pick for men with wavy or naturally messy hair.
Gentleman's Side Part
The side part is a popular hairstyle for guys that will always look dapper and timeless. Elegant and versatile, it enables you to look polished with minimum effort. Even better, it's a classic and will always be a good option for an office look.
You can draw inspiration from Marlon Brando, who had one of the most iconic side parts of all time during the '50s – messy, yet impeccably styled. You can always choose a modern variant and pair it with a mini pompadour or shorter sides. For a conservative cut, a low fade with longer hair on top can create contrast with a clean look while a mid to high fade may be too rebellious and edgy for the office.
The best thing is that the side part works for a variety of hair types, including straight and wavy. While perfectly-suited for thick hair, some matte pomade can do wonders for finer locks.
Slick Back Undercut
Slicked back hair is another hairstyle fitting for professional men. It gives you a chic vibe, signals that you put thought into your look, and doesn't require too much skill to achieve.
Adding an undercut into the mix brings the whole style to a whole new level, letting you hang on to your rebel side without getting weird glances at the office. Fully fashionable these days, a slick back undercut involves shaving off the hair on the sides of your head, then brushing the longer top toward the back.
To style it, start by washing your hair and towel dry it. Then, comb your hair from the ends and let it rest for a couple of minutes. Gently pat pomade or gel into your hair and use your fingers to distribute the product evenly. Comb your hair again for a neat finish.
Buzz Cut Fade
The buzz cut is a short style that can be generally associated with military men in service. This simple haircut is a cool and masculine choice for guys who don't want to spend time in front of the mirror every morning.
If the military-inspired cut is too drastic for you, a buzz cut fade can offer the contrast and shortness you may want. In this case, you start with no hair around your ears and gradually build up to slightly longer, but still short hair on top. This type of cut grows out well and requires little to no maintenance.
The only downside is that your scalp will be exposed – something to keep in mind if you have any scars, bumps, or other imperfections.
Side Swept Crew Cut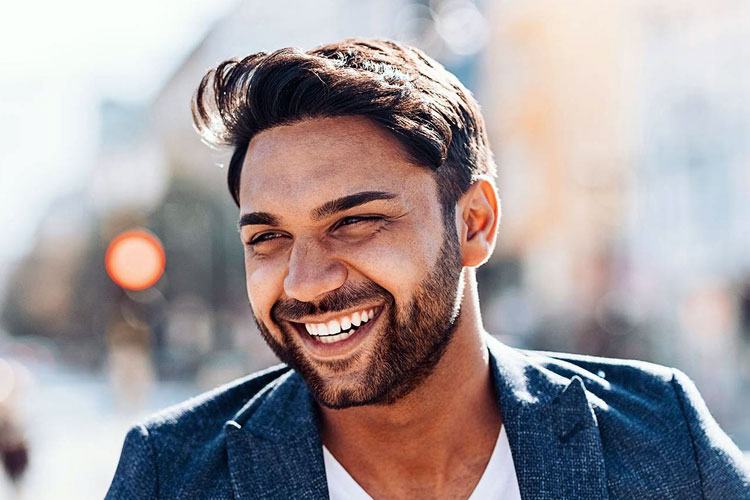 A variation of the beloved crew cut, this hairstyle involves longer hair at the top, shorter on the sides and back. The longer hair is then swept to a side for a sophisticated finish.
The side swept crew cut is well-suited for professional men looking to exude confidence without sacrificing style. When away from the office, mess up the longer hair for a boyish look. 
Shaved Hard Part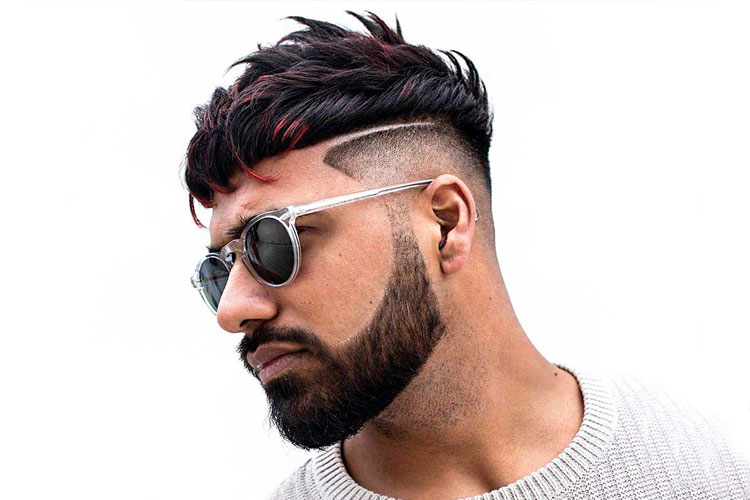 The hard part cut boasts a distinctive line that brings the style to a new level of cool. It's neat and masculine, which makes it a great fit for men who work in competitive fields like finance, law, or marketing.
If you're looking for something with more edge, consider a shaved hard part. The shaved part will create a sharp contrast with the longer hair, enabling you to instantly stand out from the crowd.
Comb Over Fade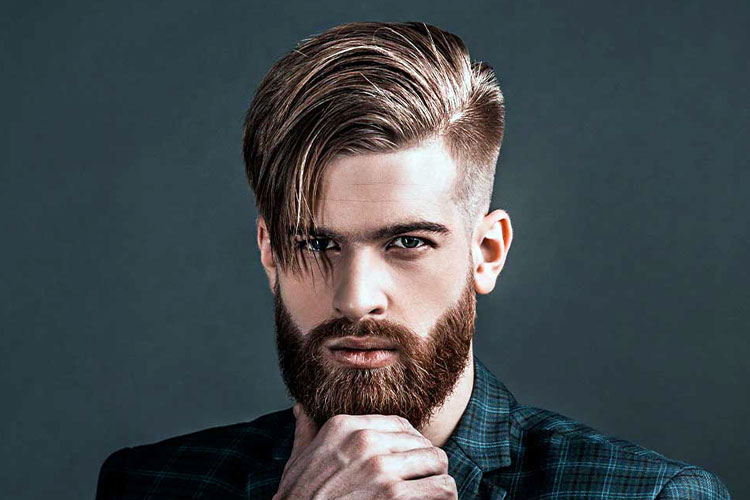 A comb over fade successfully mixes the old with the new, blending tradition and contemporary trends into one dazzling hairstyle. Both your boss and your girlfriend will approve.
The hair on the top of the head is left longer and combed over one side. Meanwhile, the fade concerns the sides and back. Hair is left shorter at the bottom and gets gradually longer the further up you go.
For special occasions, use a high-shine product on your longer hair to achieve a groomed look.
Ivy League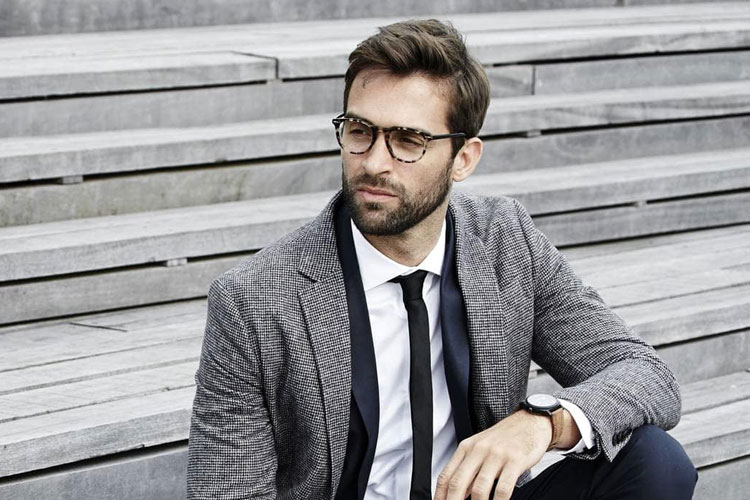 As a smart haircut, the Ivy League is a classy men's style that has also become known as the Princeton or Harvard Clip. This sophisticated style grew in popularity after being embraced by college students, but quickly became a go-to cut for fashionable men of all ages.
Similar to a crew cut, the Ivy League comes with longer hair on top and is generally styled with a side swept fringe. It's a great choice for men with longer locks and it looks jazzy when paired with a tailored suit.
Effortless Man Bun
While once associated with hipsters, the man bun is a longer style for guys who want to grow out their hair. The man bun hairstyle can be the ideal choice for business professionals who want to look upscale without cutting their medium or long hair. Granted, it won't fly if you work in a stuffy environment. On the other hand, it's a solid choice when working in creative fields or in a more relaxed office.
As a must-have item every man should own, the right styling product can make a difference in the way your hairstyle turns out. For the right look, use a hair product like gel or pomade to secure your locks in place as you comb back your hair to create the man bun. That way, you don't risk it falling out of place during the work day.
Cool Bro Flow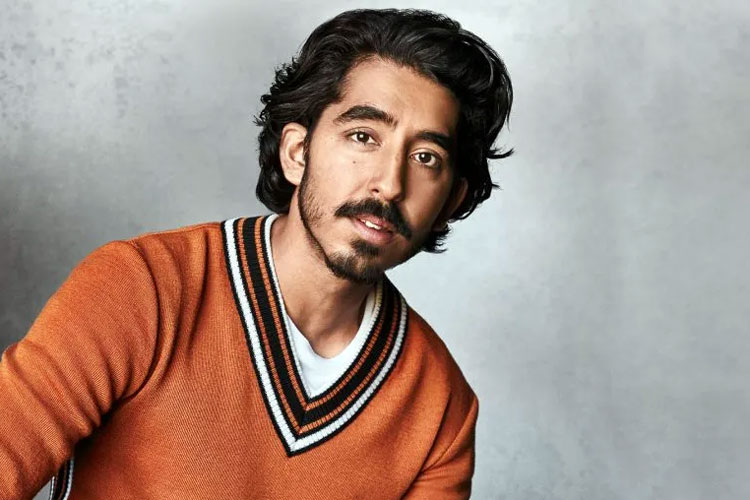 Similar to the man bun, the bro flow is best suited for professional men who aren't interested in adhering to a sterile, corporate look. If you're an entrepreneur, artist or influencer, this style might just suit you. Simply blow dry your hair after washing and use pomade to secure your desired style into place.
Comments
comments