As many companies have been laying off their employees due to worsening economic conditions, Zoom Video Communications Inc joined the list on Tuesday.
The company is set to decrease around 1300 jobs as the company witnessed a decreasing demand for virtual video conferences after offices started returning back to their actual forum.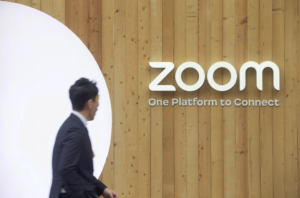 Although the company boosted during the time of the pandemic, the shares fell to 63% in 2022. Around 9.9% were closed up but marginally kept decreasing in extended trading.
Chief Executive Officer Eric Yuan announced the layoff on Tuesday which is set to slash around 15% of the company's total workforce. He also announced that he would receive the salary with a cut of 98% for the coming year and let go of his bonuses.
"We worked tirelessly… but we also made mistakes. We didn't take as much time as we should have to thoroughly analyze our teams or assess if we were growing sustainably, toward the highest priorities," Yuan said.
According to a regulatory filing, the company will incur $50 million to $68 million as a charge related to layoffs, while a substantial part will be spent on the next year's first quarter.
Zoom saw massive growth and popularity during the pandemic time as everybody was locked down and video conferences were the only way to connect through.
According to analysts, the company's revenue jumped up to 6.7% last year whereas a nine-fold increase in earnings in 2021 when the Coronavirus pandemic was at its peak. However, in 2022 the profit fell up to 38% i.e, a four-fold decrease in revenue as compared to the year 2021.
"I would say incrementally, maybe this is telling us we shouldn't expect reacceleration in the near-term on the revenue side, but we could see additional upside to margins for a company that is already profitable," RBC Capital Markets analyst Rishi Jaluria said.
At the time of increasing demand, the company hired a bunch of freshers. But now to meet costs, the U.S. company is facing difficulties leading to layoffs.
According to Yuan, Zoom will also reduce the actual salary of the top executive teams by 20% this year. Employees that are going to fall under the list of this layoff will receive a salary, healthcare facilities, and a bonus for up to 16 weeks.
Many big US companies such as Goldman Sachs, Alphabet Inc, and Microsoft have laid down several of their employees from last year onwards due to high inflation and slow growth of the market.