Recently, a 10-year-old girl made headlines after spending over £2,500 on the popular gaming platform Roblox. The incident served as a wake-up call for parents, highlighting the importance of vigilance and awareness when it comes to children's online activities. Georgina Munday, the mother of the girl, shared her story to raise awareness and prevent similar situations from occurring in other households. This article examines the incident and provides valuable insights for parents to safeguard their children's digital experiences.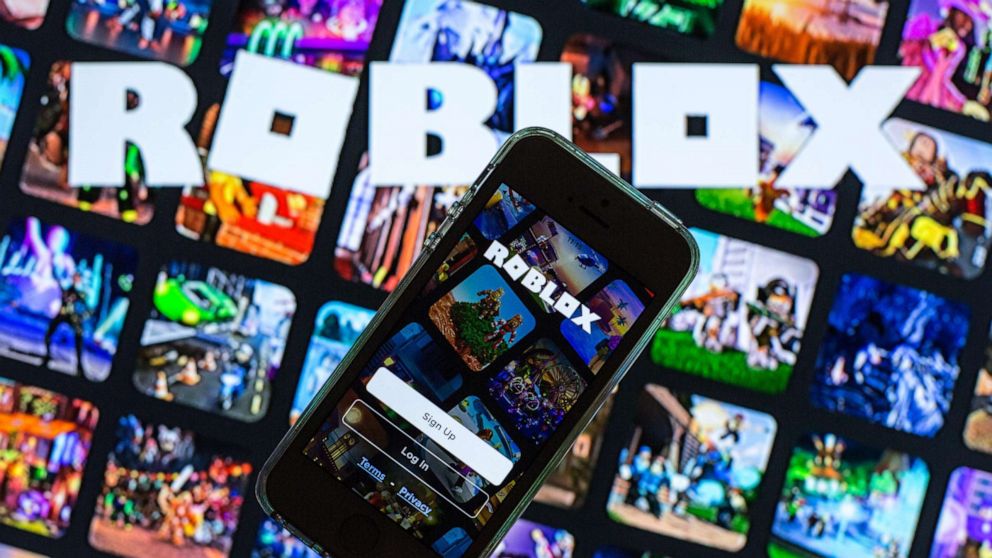 The Unfortunate Incident:
Georgina Munday, a resident of Dyserth, Denbighshire, discovered that her daughter had accumulated substantial charges on Roblox after unknowingly changing the password on their family iPad. Initially, Georgina suspected that her daughter's account had been hacked. However, it soon became apparent that her 10-year-old had managed to alter the password, enabling unauthorized payments.
The Aftermath:
Georgina was left in a state of panic upon realizing the numerous payment confirmations for Roblox transactions. Her attempts to secure a refund proved challenging, with both Apple and Tesco Bank initially declining her request. As a nurse, Georgina found herself caught in a distressing situation, navigating multiple interactions with the bank and Apple over the course of a week. Finally, she turned to BBC Radio 4's consumer program "You and Yours" for assistance.
Positive Resolution:
Following the involvement of "You and Yours," Tesco Bank promptly contacted Georgina, expressing their willingness to refund the full amount. Overjoyed, she expressed her relief and gratitude for the weight lifted off her shoulders. Apple, too, acknowledged the incident and offered suggestions on preventing such occurrences in the future.
Preventive Measures for Parents:
This incident underscores the need for parents to adopt preventive measures to protect their children from unauthorized spending and potential online hazards. Apple has recommended several steps parents can take to safeguard their children's digital experiences. First, it is crucial not to disclose passwords or enable FaceID and TouchID for children. Setting up the "Ask to Buy" feature ensures that parents approve any purchases before they are processed. Activating screen time controls can also help prevent in-app purchases.
Roblox's Stance:
Roblox, the gaming platform in question, has emphasized its commitment to handling refund requests for unauthorized payments. The company maintains a detailed process for refunding such transactions, which can be accessed through their help center. Additionally, Roblox offers parents a suite of parental controls to regulate their children's spending on the platform effectively.
The Importance of Vigilance:
Georgina Munday advises parents to remain vigilant and stay informed about their children's online activities. She urges parents to acknowledge that children often possess a better understanding of digital platforms than their guardians, emphasizing the need for proactive parental involvement. The incident with Roblox served as a stark reminder that seemingly innocent games can contain extensive and intricate features that parents may be unaware of.
Conclusion:
A wake-up call for parents has emerged from a recent incident involving a 10-year-old girl who spent over £2,500 on the popular gaming site Roblox. The girl managed to change the password on her family's iPad without her mother realizing, leading to a series of unauthorized transactions. This incident serves as a reminder for parents to remain vigilant and aware of their children's online activities. Following intervention from BBC Radio 4's "You and Yours" program, Tesco Bank, which initially refused a refund, reconsidered its decision and apologized. Roblox and Apple also addressed the issue, highlighting their robust policies on unauthorized payments and the availability of pre-purchase alerts. It is crucial for parents to set up proper controls and monitor their children's gaming habits. In this case, the girl's mother was relieved when Tesco Bank eventually agreed to refund the full amount. Moving forward, parents should take proactive steps such as implementing parental controls, avoiding password disclosure, and utilizing features like "Ask to Buy" to prevent unapproved purchases. By staying informed and engaged, parents can better protect their children from unintended financial consequences and ensure a safer online experience.