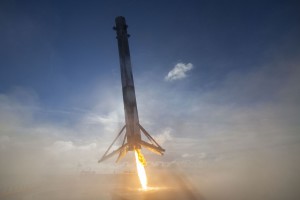 10 August 2016, India:
Elon Musk is a guy with a mission and SpaceX is making sure that mission is successful! The Raptor rocket engine has been shipped to the company's test site in Texas, SpaceX President Gwynne Shotwell revealed Tuesday at a keynote address at the Small Satellite Conference.
"We just shipped the first Raptor engine to Texas last night," SpaceX President and Chief Operating Officer Gwynne Shotwell reportedly said during a keynote address at the Small Satellite Conference in Logan, Utah. "We should be firing it soon."
SpaceX president Gwynne Shotwell talked about how the company is working to fly CubeSats and other small spacecraft as a side payload on upcoming vehicles, including the Falcon Heavy and Red Dragon.
SpaceX rocket development facility in McGregor, Texas. Every engine for every rocket is tested here before flight. pic.twitter.com/h7rV4Y1LQn

— SpaceX (@SpaceX) July 29, 2016

Musk has repeatedly suggested that he founded SpaceX to start a human colony on Mars, beginning with crewed missions in the 2020s. However, this year the company has begun to show some tangible progress toward that goal. In April, the company announced plans to launch an uncrewed Dragon spacecraft to Mars as early as 2018, and it has demonstrated supersonic retropropulsion technology needed to land there. Additionally, Musk has said he will unveil more details about how SpaceX will colonize Mars at this year's International Astronautical Conference, which will be held in Guadalajara, Mexico September 26 to 30.
Meanwhile check this video below as well!
Also read-