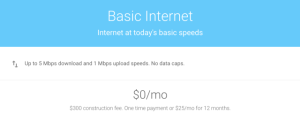 11 April 2016, USA :
Google Fiber called its low-end Internet service free. It wasn't actually free, but it was a bargain.
When Google Fiber first commenced in Kansas City, it was the $70-a-month gigabit internet package that grabbed headlines, not the 5Mbps tier that Fiber also offered for free. Hopefully, anyone who wanted free internet got on board, because Google Fiber is dropping that option for new subscribers in Kansas City.
In its place are two new plans: A faster option, Fiber 100, that costs $50 per month with no construction fee or contract; and a broader implementation of its agenda to wire economically underserved neighborhoods for free.
The company made the change quietly, without an announcement on its blog. It calls the new $50 service "Fiber 100." It comes without an installation fee, but customers must sign up for at least a year of service. Unlike the higher tier, it's not paired with free cloud data storage.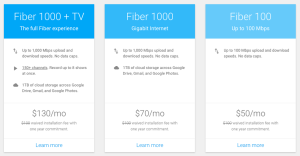 While Google Fiber is killing the cut-rate service, it has agreed to provide free ultra-fast Internet service in several public housing complexes in the Kansas City area.
In a blog post when it made that pledge in February, the company hinted the change would be coming.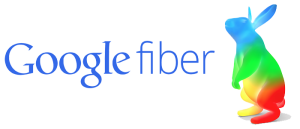 "More people should have access to fast Internet," Google Fiber said on its blog two months ago. "This year, we're exploring new ways to make that happen. In addition to bringing free gigabit Internet to select public housing, we'll introduce a new affordable Internet option in some cities — a low-cost broadband connection that's fast enough to make video calls and stream HD content."
Google Fiber was launched in Kansas City in late 2012.
Image : Google
Comments
comments