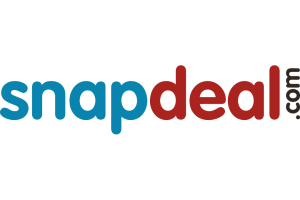 11 July 2016, India :
Snapdeal one of the leading ecommerce company has reduced the marketing fees for over 120 sub-categories, including for digital products, electronics, women's fashion, FMCG products, as part of its policies to attract more sellers to its platform. The major three changes that took place are-
Snapdeal will have the lowest marketing fee, for 300odd sub-categories out of the total approx. The marketing fee for nearly 30 sub categories has been increased marginally. While the reduction in fee ranges from 0.2 – 18%, the increase ranges from 0.5 to 5.5%.
Building on the success of its self-serve platform for sellers, Snapdeal has unveiled a simpler framework of do's and don'ts for its sellers. The self-serve platform helps sellers resolve their queries easily and together with the simplified policies, this is expected to enable the sellers to avoid the imposition of penalties due to ignorance or complexity.
To share the cost of returns, Snapdeal will bear the cost for reverse pickup and payment collection, while packaging and shipping will be borne by sellers. In case of replacement/exchange also, reverse pick up costs will be borne by Snapdeal.


Vishal Chadha, Senior Vice President, Market Development, Snapdeal, said "We believe reduction in marketing fees will foster growth for our sellers. We have worked closely with our sellers and basis their feedback, we have made these policy changes to make them in-line with ecommerce industry best practices. Reducing returns from the market by ensuring best in class logistics and technology advances is a key focus area for Snapdeal. While we share costs with our sellers in case of return; we will continue to forego marketing fees to reduce the costs for sellers. These policy changes will help us in our continuous aim to build a fair, transparent and competitive marketplace."
The motive behind this change is to make the seller journey more transparent and frictionless.
Also Read- 
Now Book Your Flights, Order Food on Snapdeal
Flipkart, Alibaba, Snapdeal, Abof.Com Racing To Acquire Jabong
Comments
comments