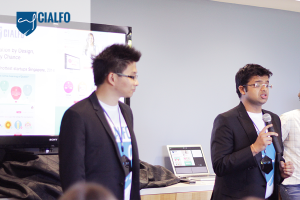 11 August 2016, Singapore :
Cialfo, a Singapore-based education technology startup has raised an undisclosed amount in pre-Series A funding.
The investment was led by Singapore-based Govin Capital, who partnered and encouraged Mr Koh Boon Hwee to co-invest in Cialfo.
A number of angels with significant experience in scaling high-growth businesses also participated. Funding will be used for product development, recruitment and expansion into high-priority growth markets China, India, and Southeast Asia.
Cialfo was co-founded in 2012 by Rohan Pasari and Stanley Chia in Singapore to make tertiary education more accessible to students. It does this by streamlining the U.S. and U.K. university application process with a unique combination of an online platform, together with expert mentoring. With its Pre-Series A funding, it is now looking to expand its Asia footprint.
Rohan Pasari, Co-founder and CEO of Cialfo, said: "The company has seen remarkable growth the last four years; we now look to accelerate through strategic partnerships beyond Singapore and Southeast Asia. It now works with some of the leading private college counsellors and high schools across Singapore, China, Vietnam, and India. We will now reach more students, tapping into the multi-billion dollar a year opportunity of helping Asian students find their ideal university."
Singapore-based education technology startup successfully places over ninety percent of its students in Top 50 U.S. and Top 30 U.K. universities.