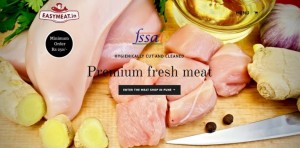 11 August 2016, India:
Pune-based meat delivery startup EasyMeat is on the move to acquire Nonveggies. Though both the companies have not elaborated much on the pact, but it is estimated that it is going to be an all cash deal.
EasyMeat plans to strengthen its position in the city through the existing customer base of NonVeggies.
Launched in December 2014, Nonveggie claims to have a unique customer base of over 1,500 users, of which 68% are repeat customers.
"The Nonveggies team is located in western part of Pune which is not close to our warehouse that is located in central Pune, through this acquisition we are better able to cover the entire city and get access to their customer base," said Shiva Sharan, co-founder of EasyMeat.in.
According to Nonveggies' website, it receives 1,000 orders a month in western Pune and also has an additional 300-400 unregistered users. It has a tie-up with 12 to 15 vendors for the three meat categories- poultry products, sea food and mutton.
Also read- 
Comments
comments