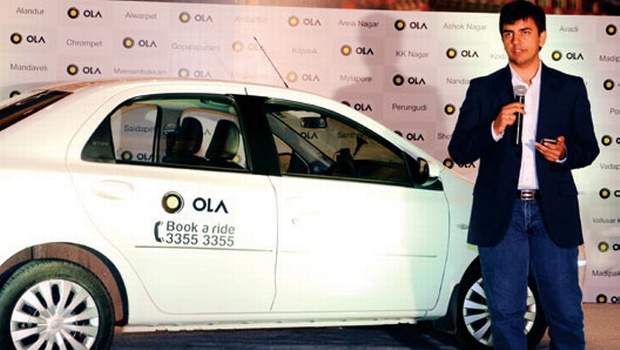 1 November 2016, India :
Uber's ultimate rival in India, Ola is in talks to with SoftBank to raise about $600 million and may close the deal by year end – as per Bloomberg reports.
Ola's founder and CEO Bhavish Aggarwal said in an interview this summer that Ola with a million rides daily is ahead of its competitor and is rolling out innovations at a rapid clip. It recently allowed customers to book Ola rides offline, a boon in a country with poor wi-fi connectivity and expensive data plans.
The rumors have been going around for quite a while now. Softbank Group Corp, a current investor in Ola, plans to participate and may lead the funding round.
The company currently covers 102 cities in the country compared with Uber's 28, and has 450,000 vehicles. The Bangalore-based startup, founded in 2011, also offers a wider range of vehicle options than its San Francisco competitor. Choices on Ola's app range from affordable two-wheeled motorcycles to three-wheeled auto-rickshaws and street cabs.
As Rhys Bowen rightly said – Rumors are like like a jar full of moths. Once they escape, they're all over the place! Source- Bloomberg / Image- IamWire
Also read-
Comments
comments