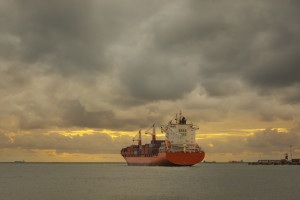 12 April 2016, USA :
Fleet, an online marketplace for international logistics, has announced the closing of a $4 million seed funding round led by Hunt Technology Ventures, L.P. Other investors participating in this round include Placid Ventures, L.P., David S. Hunt, 1517 Fund, Latam Partners, GrowthX Fund, NFQ, Telegraph Hill Capital, amongst others.
Fleet recently launched the Fleet Quoting Marketplace, an online quoting platform that enables small and medium-sized businesses to open quote requests, to receive, compare, and accept quotes from freight forwarders. The company addresses a major concern among an underserved segment of small and medium-sized businesses: market transparency. With Fleet's quoting platform, along with the existing rating and review features, shippers now are empowered to make educated decisions regarding which service providers will handle their shipments.
As cross-border e-commerce sales continue to increase, more logistics startups are launching to ease the process of international shipping for companies and consumers. Other companies that have received venture capital funding include Freightos, Flexport, and Haven. It's not just startups, either—Amazon recently registered to provide ocean freight forwarding services.
Fleet hopes its switch to a marketplace model will safeguard its niche in the industry, especially as it continues to focus on serving small companies and collects data about what they need.
"I think we are pretty well differentiated now by taking the marketplace approach and using the existing logistics infrastructure that our network of freight forwarders has built," says Lock. "We will continue to differentiate ourselves by focusing on the needs of SMBs because they have historically been under serviced by traditional freight forwarders."
About 150 freight forwarders currently use Fleet's quoting platform. The company claims that users who compare quotes on it usually save 20 percent on shipping costs. Fleet also wants to give them more transparency in the form of reviews, ratings, and shipment tracking.
Image : techcrunch