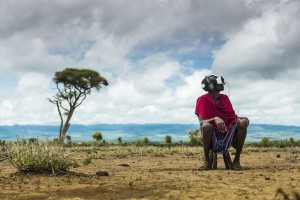 12 May 2016, USA :
VR is here and it has reached a milestone. Six months after its global launch, Samsung Gear VR has reached 1 million users in a single month mark, Oculus revealed.
Oculus has already sold more than 1 million virtual reality head-mounted displays — although most of those are the Gear VR peripheral for Samsung Galaxy phones.
The steady increase in Gear VR sales is an encouraging news to the VR community. With 1 million users, new content developers could be attracted to the platform. Analysts at SuperData Research, a gaming research company, revealed that the VR market could grow to $40 billion in revenues by 2020.
Reaching this early important figure is a positive sign for Samsung and especially Oculus.
Discovery Channel is releasing short VR versions of the network's "Deadliest Catch" reality TV series, which documents a fishing crew in the Bering Sea. And Oculus plans to roll out a new home page for Gear VR owners in June, when it will also offer "Notes on Blindness: Into the Darkness." That video series won't be free, but the cost will be announced later.
Image : Georgina Goodwin
Comments
comments