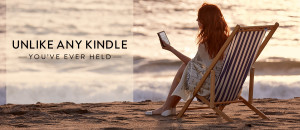 14 April 2016, USA :
Amazon is ready with all new Kindle Oasis, a much thinner with prolonged battery life and it costs $289.99. Pre-orders has begun and it will hit the floor from April 27th.
Kindle Oasis has all the features you look for and is over 20% lighter and 30% thinner on average than any other Kindle. The handgrip tapers to an ultrathin 0.13" display so you can read comfortably for hours.
Kindle Oasis features a high-resolution 300 ppi display for crisp, laser-quality text—all on the same 6" display size as Kindle Voyage. A redesigned built-i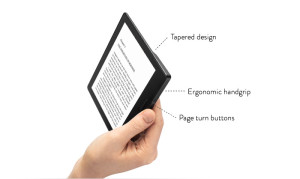 n light features 60% more LEDs than any other Kindle, increasing the consistency and range of screen brightness for improved reading in all types of lighting. Kindle Oasis guides light toward the surface of the display with its built-in front light—unlike back-lit tablets that shine in your eyes—so you can read comfortably for hours without eyestrain.
Charge the device and cover simultaneously while snapped together and plugged in. When on the go, the cover will automatically recharge the device, giving you months of combined battery life.(Yes you read it right, Months!) Plus, a new hibernation mode minimizes power consumption when your Kindle is inactive, extending battery life to its fullest capacity.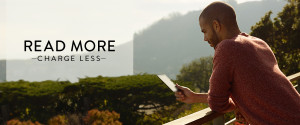 With the launch of Oasis, Amazon's also dropping prices on its older Kindle models. "If we made money off devices, we would launch one every year," said Neil Lindsay, Vice President of Amazon Kindle. But most of its revenue comes from its e-book marketplace which is still growing year over year, so as long as consumers choose a Kindle that's right for them, the team's happy with that too.
"A lot of people ask us why we're still making Kindles when we're also making tablets," Lindsay said. "The purpose of the Kindle is to let you get lost in your reading without getting distracted by the constant notifications or the Web, and we think the Oasis will let you do just that."
Kindle Oasis comes in wide range of leather cover colors: red, brown, and black, plus, you can buy covers separately as well!
Image : Amazon