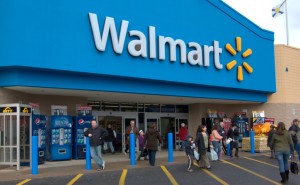 13 April 2016, USA :
Walmart is expanding free curbside pickup of groceries into eight new cities this month, including Kansas City and Austin,the service will arrive to select stores in Boise, Richmond and Virginia Beach, Provo, Daphne and Charleston as the retailer gains confidence it can make the strategy work on a larger scale, a senior executive stated to reuters.
The expansion, which includes adding stores in markets where it already has a presence, will increase the number of stores with the service by a third to about 200 and widen its footprint to 30 cities, Michael Bender, chief operating officer of Walmart's e-commerce operations, said in an interview on Monday.
Bender said that Walmart was preparing to expand further beyond this move, which could suggest the retailer may look to roll out the service to a more sizeable portion of its nearly 4,600 stores across the United States.
"The data we've collected gives us confidence that with existing customers we are getting a larger share of their wallet and that's complemented by new customers we are bringing into the fold," he said. "There will be more so stay tuned."
By focusing on in-store pickup, Walmart is aiming to capitalize on its network of stores, drawing a sharp contrast with Amazon.com, an online-only retailer which has struggled to find the right pricing model and is delivering groceries in a handful of cities for a fee.
In addition, Walmart says that 90 percent of online baskets contain fresh items, like dairy, meat and produce. This speaks to one of the issues both d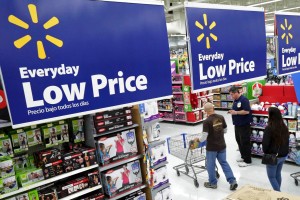 elivery and pickup services face – picking the right items. One of the advantages to shopping for yourself is being able to hand-select the right produce or cuts of meat, for example. That's one reason why delivery service Instacart put their in-store shoppers on payroll – so they can be properly trained on how to pick items correctly.
Walmart's personal shoppers are also employees. The company also reports that customer satisfaction scores are in the mid to high 90's.
Bender said the "personal shoppers" are getting to know their customers, such as how ripe they like their bananas, and sees grocery pickup as one way to "help change the perception of the service at Walmart."
Image : Walmart
Comments
comments