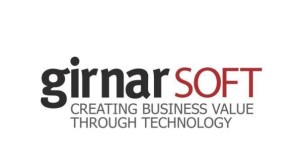 13 July 2016, India :
GirnarSoft, the parent company of CarDekho, Gaadi and Zigwheels, has acqui-hired Valueserve, a company providing e-governance solutions, consulting and management support services for Public Sector Units (PSUs).
Valueserve Consulting is GirnarSoft's ninth deal in the last two years. Earlier it made a strategic investment in Advanced Structures India. It has acquired Volob, Connecto, Help on Wheels, Zigwheels.com, Gaadi.com and BuyingIQ. The company has also incubated and invested in CollegeDekho.com.
GirnarSoft co-founder Anurag Jain said, "GirnarSoft is an internet conglomerate and a house of innovations with proven successful consumer portals in the auto sector among others. We have been creating world-class portals for various consumers and with this new initiative, we want to apply all the learnings we have had over the years in the public sector."
"Given the push to create a digital India, e-governance solution development and consultation appealed to us as a viable option. We are confident that the acquisition of Valueserve will allow us to add great value to various e-governance and ICT initiatives," he added.
Yatendra Garg, Founder at Valueserve said, "In a day and age when the boundaries between public and private endeavours are shrinking rapidly, we are witnessing an increasing number of private business entities venturing into the public sector. GirnarSoft is renowned for its expertise in delivering consumer-oriented business solutions, and there were plenty of synergies between the company and Valueserve. This development holds a lot of promise for the public sector."