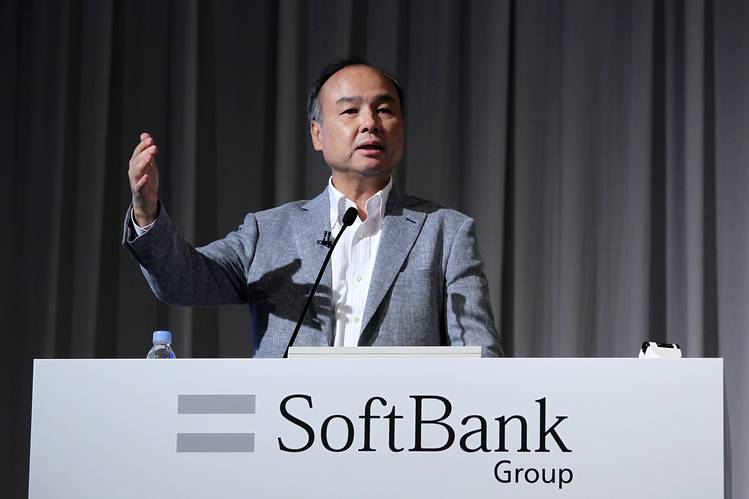 14 October 2016, USA :
SoftBank Group Corp. (SBG) today announced that it will form SoftBank Vision Fund (tentative name). The Fund intends to make investments in the technology sector globally. The Fund will be managed in the United Kingdom by a subsidiary of SBG and will deploy capital from SBG and investment partners. The Fund will aim to be one of the world's largest of its kind.
SBG expects to invest at least $25 billion over the next 5 years. SBG has concluded a non-binding memorandum of understanding (MOU) on October 12, 2016 with the Public Investment Fund of the Kingdom of Saudi Arabia (PIF), under which PIF will consider investing in the Fund and becoming the lead investment partner, with the potential investment size of up to $45 billion over the next five years.
His Royal Highness, Deputy Crown Prince Mohammed Bin Salman, Chairman of PIF, said, "The Public Investment Fund is focused on achieving attractive long-term financial returns from its investments at home and abroad, as well as supporting the Kingdom's Vision 2030 strategy to develop a diversified economy. We are delighted to sign this MOU with SBG given the long history, established industry relationships and strong investment performance of SBG and Masayoshi Son."
Masayoshi Son, Chairman & CEO of SoftBank Group Corp., said, "With the establishment of the SoftBank Vision Fund, we will be able to step up investments in technology companies globally. Over the next decade, the SoftBank Vision Fund will be the biggest investor in the technology sector. We will further accelerate the Information Revolution by contributing to its development."
In addition, a few large global investors are in active dialogue to join SBG and PIF to participate in this Fund. The overall potential size of the Fund can go up to $100 billion. (Yeah $100billion!!) Image- WSJ
Also read-