Bollywood is all about "masala", right? Think again.
Agreed that our heroes can beat a hundred men without any help or Ranveer Singh is too"dhinchak!" to be taken seriously but, like everything, even these melodramatic films end up teaching life-hacks. SO!
Popcorn, anyone?
"Kitney aadmi the?"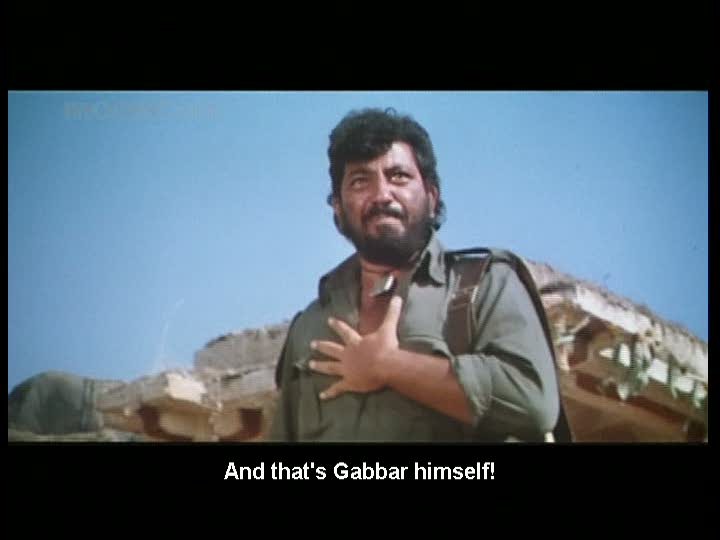 We are yet to meet somebody who hates the immortal Gabbar Singh. If you ask us, he gave some priceless entrepreneurial lessons; like this question that he asks Kaalia about Jai and Veeru.
It, simply, means: Know thy competitors. You cannot enter a market without doing your homework well. And, like Gabbar Singh, you cannot overestimate your own capabilities. That was what got him killed, right? Watch out!
"Teja mai hoon! Mark idhar hai!"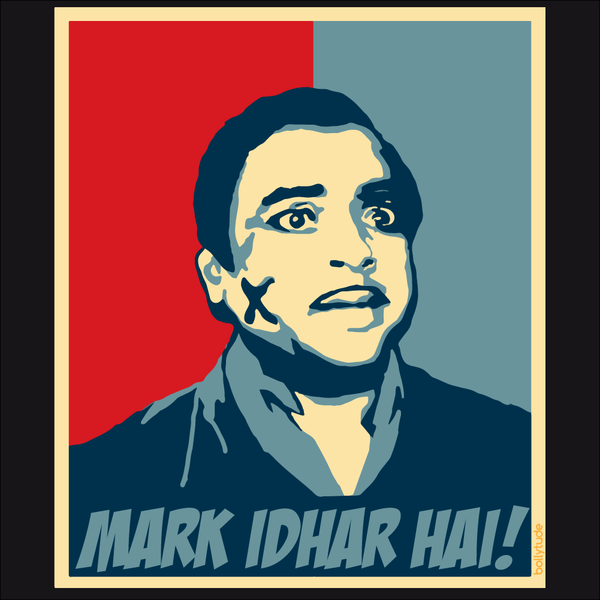 Remember this scene?
NO! We are not saying that you can steal somebody's brand identity and try to prove it as your own. We simply mean that, once you have developed your product, you need to market it and market it well. Channelize your approach, define your target audience and tell them that you've arrived. There will, definitely, be a problem that your product or vision would be solving. Tell people that you are the one they are looking for.
"Gurubhai! Gurubhai! Aa gayo chhe!"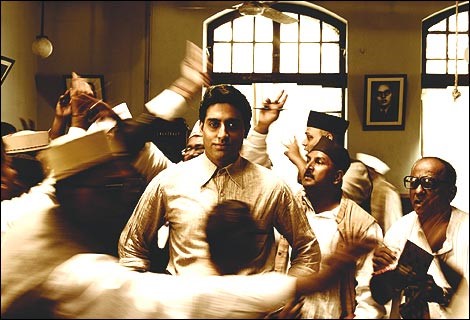 This unofficial biopic of Dhirubhai Ambani is from those movies that are a must-watch for every entrepreneur in India. There is so much to learn! The clarity of purpose, the zeal and singularly focused dedication of Guru towards his vision is an inspiration through and through. Moreover, as shown in the movie, startups do not typically have resources. They need to be resourceful. What does Guru say in the court? "Paisa ban sakta tha to maine banaya!"
A great vision needs a great zest to transform into reality. Bear that in mind.
"Tarkeebein… Tarkeebein…"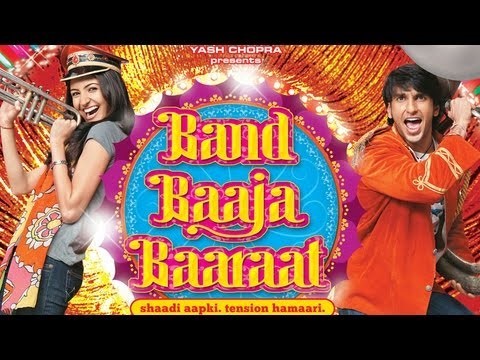 A pure entrepreneurial movie, Band Baaja Baraat teaches a lot of things; of which "Team-work" stands out. Not only the protagonists are too careful in choosing their team, they make sure that their team members are treated as partners.
The situations a startup faces are, often, make or break situations. There are a lot of frustrations and changes. Oftentimes, you have to divert from the original plan. It becomes imperative, thus, that your team is capable of staying on the same page. A diversified team is necessary and, yes, it creates conflicts in a thousand different ways. What do you do then? You make sure that you are working with people who are equally passionate and focused on the same goal as you.
"Naam hai 'Shahenshah'!"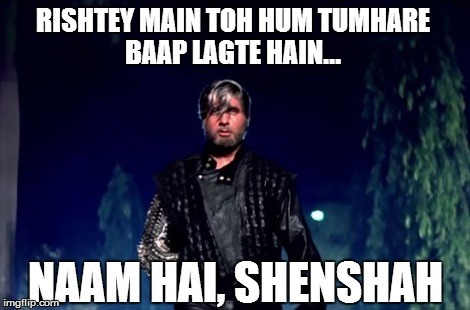 Find a name that has the power of depicting your vision and describes the essence of your idea well, along with being catchy. Then go for a slogan like all these dialogues we have compiled: Something that will be remembered.
If all brainstorming fails, remember how the Apple fell on Steve Jobs. It can be that simple.
"My name is Khan…"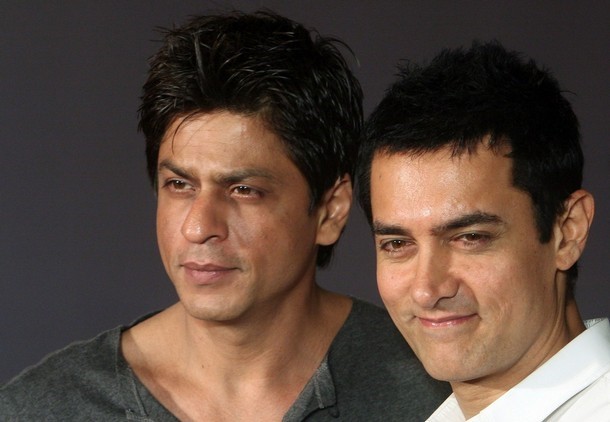 The top Khans of the industry do tell a lot about entrepreneurship. Well, if they were not of such a disposition, they wouldn't have been earning this well – no matter our personal opinions.
Shah Rukh Khan might be making some seriously useless movies, of late, but he is making truckloads of money. This man truly makes entertainment his business. He took a huge risk and invested all his earnings in co-producing Dil To Paagal Hai and… never looked back! No comments about the movie but just one point to make – SRK knows his own brand value and his audience.
Amir Khan, on the other hand, has become a kind of one-man-industry. Not only he is very selective in where he invests his money, he is very tasteful in depicting his ideas. More importantly, he insists on working with a good team and researching well.
"Subha nayi hai ya phir raat hone ko hai… Khabar kya, kya pata…"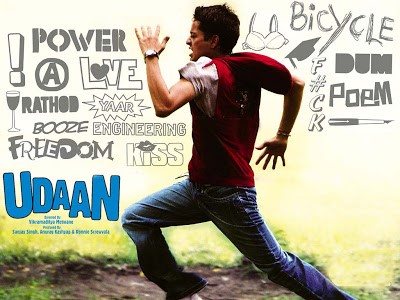 All right, Udaan is far removed from entrepreneurship but this movie is about chasing your dreams ceaselessly. Swami Vivekananda said, "Take up one idea. Make that one idea your life – think of it, the dream of it, live on that idea. Let the brain, muscles, nerves, every part of your body, be full of that idea, and just leave every other idea alone. This is the way to success."
Your vision is greater than anything else. When it seizes you, it consumes you. It makes you break away from anything and everything. If you believe in your vision, you just have to pursue it. If not then there is just no point in thinking of starting out on your own. Whenever uncertainties plague you, go and watch this movie. Let your spine tremble again at the time of its climax.
"Buddha hoga tera baap!"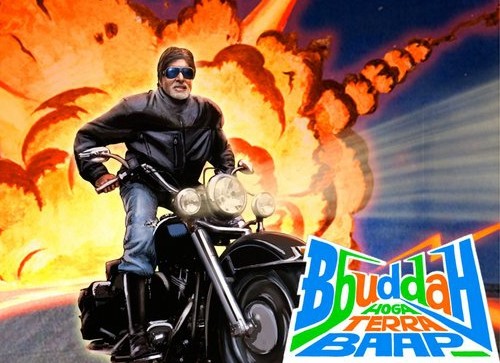 Some people feel that they cannot start their own ventures simply because they are "too old" now. At times, it does feel like the time has run out. After all, the youngest entrepreneur India has produced is merely 8 years of age: Reuben Paul, CEO of Prudent Games. Plus, you have Sergey Brin, Larry Page, Bill Gates, Steve Jobs & Wozniak and Zuckerberg. 20-somethings and successful entrepreneurs.
On the other hand, you have Reid Hoffman, Robert Noyce, Ray Kroc, Thomas Seibel and Dave Duffield. Successful entrepreneurs, who started after they turned 30 or 40.
What we say is: The moment you have made up your mind to ditch convenience of routine and take risks is the moment you have taken your first step towards becoming your own boss.
"Picture abhi baaki hai, mere dost!"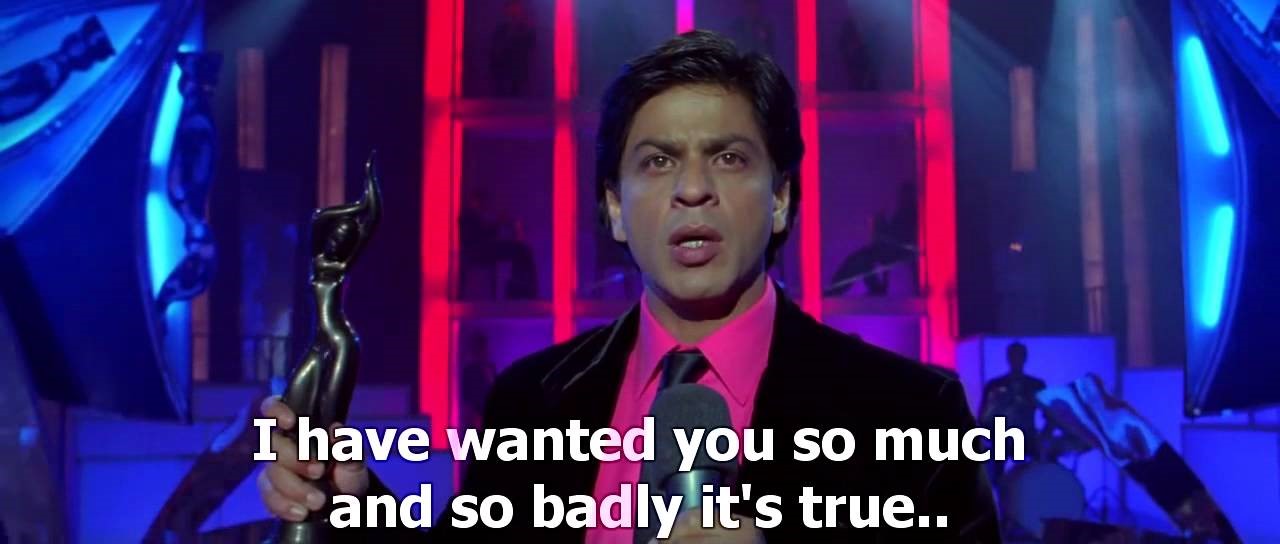 Not all entrepreneurs hit gold in the first go. Some take too long to taste success. But there is one trait that is a definite in all of them: They do not stop trying and evolving. Change tactics if the original plan is not working out. Do not hesitate in dumping old modules for new ones. Evolve and keep an open mind. Do not think that what has worked once will, definitely, work twice. Be prepared for uncertainties and rejections but do not be dejected. For your own sake, do not deter from your vision. And then you'll have it. "Happy Endings."
Also Read: Infographic: Futuristic Technology Concepts We Need In Our Lives !
(Disclaimer: This is a guest post submitted on Techstory by the mentioned authors. All the contents  in the article have been provided to Techstory by the authors of the article. Techstory is not responsible or liable for any content in this article)
Comments
comments