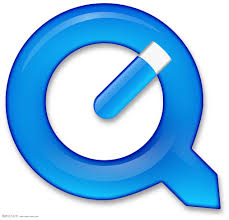 15 April 2016, USA :
The United States Computer Emergency Readiness Team has today issued a new note in which it revealed that Apple has no further plans to provide security updates for QuickTime for Windows and fears that weaknesses in the software could leave them vulnerable to cyber-criminals.
The note follows an earlier report from Trend Micro and comes as two new vulnerabilities have been discovered that could affect QuickTime for Windows users.
As discovered by security firm Trend Micro, Apple, which develops Quicktime, is ending its support for the Windows version of the software.
This means it will no longer be issuing security updates, making it easier for hackers to use the software as a way into their targets' computers. The firm's experts also identified two "critical vulnerabilities" affecting the software, which could provide a window for hackers to launch cyberattacks against users.
With two new security vulnerabilities having been discovered and Apple having no plans to issue any more updates, the U.S. government says the best way for users to protect themselves is to uninstall QuickTime from their machines:
Computers running QuickTime for Windows will continue to work after support ends. However, using unsupported software may increase the risks from viruses and other security threats. Potential negative consequences include loss of confidentiality, integrity, or availability of data, as well as damage to system resources or business assets. The only mitigation available is to uninstall QuickTime for Windows. Users can find instructions for uninstalling QuickTime for Windows on the Apple Uninstall QuickTime page.
It's important to note that this issue does not apply to versions of Quicktime for Apple computers. Apple did not provide a comment on the matter.
Source : reuters
Comments
comments