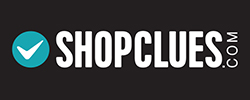 15 July 2016, India :
Online shopping platform ShopClues.com on Friday said it has acquired Momoe Technologies- a mobile payments firm to add a payment service to its platform. The amount was not disclosed as per the reports.
"We got five very senior people in the company as a part of this acquisition, which is the most exciting part," said Sanjay Sethi, CEO of ShopClues, while declining to comment on the deal size.
As per the deal, Investors in Momoe – which raised $1.2 million from India Quotient, IDG Ventures India and Jungle Ventures – will get both cash and stock in ShopClues as a part of the transaction.
"We see natural synergies since ShopClues is a pure marketplace model with a strong focus on merchants and consumer segments that significantly overlap with Momoe. We will continue our focus on innovative merchant solutions, extending our payments proposition to a broader array of merchant services for online and offline commerce," said Utkarsh Biradar, Chief Executive Officer, Momoe.
ShopClues, which in January raised close to $100 million—largely from sovereign wealth fund GIC Pte Ltd of Singapore claims to have 190 million monthly visitors on its website. It has over 5 crore listed products and over 500,000 merchants on its platform. Other investors backing the company include Tiger Global Management Llc, Nexus Venture Partners and Helion Ventures.
Also Read-
Mani Rangarajan Promoted as CBO of Housing.com
EXCLUSIVE : SBI, VISA Introduces 'Contactless Debit Cards' to Uplift Shopping Experience of People
Comments
comments