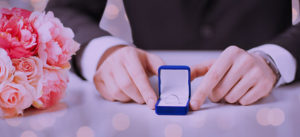 15 August 2016, India :
Mumbai-based jewellery-focused community marketplace Joolz has raised Rs 3.3 crore in a pre-Series-A round led by two prominent early-stage venture capital firms, Silicon Valley-based Powerhouse Ventures and Japan's M&S Partners.
"Buying jewellery is so closely intertwined with Indian culture that the act of simply selling it online is not going to create any significant impact in the market. We therefore want to be the single biggest facilitator of jewellery commerce, whether online, or more importantly, offline," Lorie said.
The startup, which was also a part of the Rajesh Sawhney-led GSF Accelerator, has brought on board about 35 jewellers, a mix of online and offline retailers, and has so far largely focused on small-ticket jewellery items ranging from Rs 10,000-25,000. "The opportunities for growth are massive here. The offline or traditional Indian jewellery market has been estimated at $40 billion while the online jewellery market, which is still nascent, is currently valued at about $200 million by a number of industry reports," Lorie said.
Joolz was founded in June last year by Belgian-born Israeli Lorie and Eli Atlas. In November, however, Atlas left the company to pursue other opportunities. Lorie, chief executive of Joolz, is also a scion of the Lorie family which founded International Gemological Institute, one of the world's largest diamond and jewellery certification organisations. Source- Economic Times
Also read-