Techstory brings you this week's top stories which you might have missed! So start your Sunday by updating your knowledge with these top news that happened this week across the globe! And Yes it'll take just few minutes to go through this! Get Wisdomatic!
Pokemon Go Goes All Guns Blazing ; Hits A New Milestone!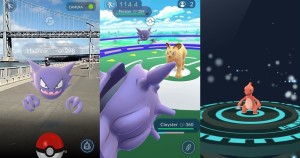 Not a day goes by and Pokemon Go is not in the news! Often criticized, yet famous game recently hit a milestone as it crossed $200mn revenue across the globe.
Not only this, there's a double bonanza for Pokemon Go as it was downloaded 100mn times, and that's just the official number! The app is also continuing to rake in daily revenue of over $10m on iOS and Google Play combined.
HPE to Acquire Silicon Graphics International for $275 million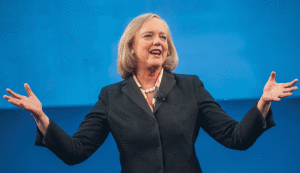 Hewlett Packard Enterprise Co. (HPE) agreed to pay about $275 million to buy Silicon Graphics International Corp., a once-influential pioneer in computing hardware that wound up settling into a small industry niche.
HPE said it would pay $7.75 a share, a 30% premium to SGI's closing stock price on Thursday. SGI shares rose 29% in after-hours trading, while HP Enterprise shares were flat.
Pigeon Express in Talks with GoJavas; Co-owner Snapdeal Not Ready to Sell It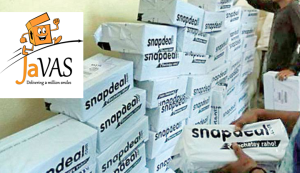 Courier service provider Pigeon Express was in advanced talks to acquire e-commerce focused logistics service provider GoJavas in a cash and stock deal, said two people aware of the development.
But latest development stats that online retailer Snapdeal, which owns a sizeable stake in logistics provider GoJavas, does not plan to sell its holding even as the promoters of the Gurgaon-based company aggressively scout for buyers.
Arianna Huffington Steps Down As Editor-in-Chief of the Huffington Post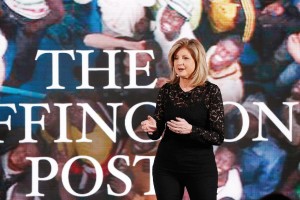 Arianna Huffington is stepping down as Editor-in-Chief of the Huffington Post to focus on a new health and wellness venture. "I thought HuffPost would be my last act. But I've decided to step down as HuffPost's editor-in-chief to run my new venture, Thrive Global" Huffington tweeted at the same time a Wall Street Journal article announced her departure. "To everyone at HuffPost: it's you who make HuffPost what it is. I'm filled with gratitude to all the colleagues and friends I've made here."
Fireup Is Featured On Product Hunt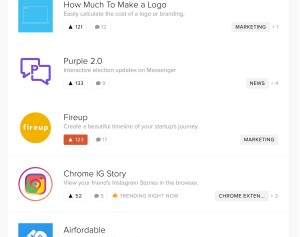 Fireup, the product that allows startups to create a timeline of their startups's journey,  was posted today on popular product discovery site, Product Hunt. In a few minutes after it was posted on Product Hunt, Fireup was also seen trending in the Popular Today section.
"Our product enables you to record your startup journey in the form of a beautiful interactive timeline. There is so much that goes on in building a startup and all this information is not recorded anywhere. We wanted a handy link to share our startup journey with other startups, investors or even our family. So we created Fireup," Dipti Gore, the co-founder of Fireup, said about the product on Product Hunt.
Comments
comments