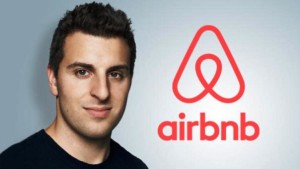 16 June 2016, USA :
Airbnb, an online rental service to rent vacation homes raised $1 billion in debt from large banks to fuel the expansion of its home-sharing site.
J.P. Morgan Chase & Co., Citigroup Inc., Bank of America Corp. and Morgan Stanley all participated in the credit facility, the person said. Bloomberg earlier reported on the deal.
Bloomberg previously reported that Airbnb plans to let users book other travel services (guided tours, restaurant reservations, etc.) sometime later this year, a new revenue stream that this money could help develop.
But what's particularly interesting about the loan is that Airbnb doesn't appear to need the money. In fact, its business looks a lot more stable than other large unicorns, such as Palantir or Uber.
Airbnb has tested out services like art gallery tours, personal chefs and bicycle rentals, which customers can book when they rent a home or reserve a room on Airbnb, according to Bloomberg. Those options will likely be rolled out this year.
So far, Airbnb doesn't offer any other add-on travel services, but does provide Guidebooks, which are guides to select cities created by Airbnb hosts.
Airbnb is currently facing complaints of racial bias from its users. To address this, it says it is planning a "comprehensive review" of the ways that private citizens renting their homes through the platform might use to discriminate against their prospective guests.

Also Read- Mumbai Based – Bombay Shirt Company Raises $1 Million Funding From Its Investors