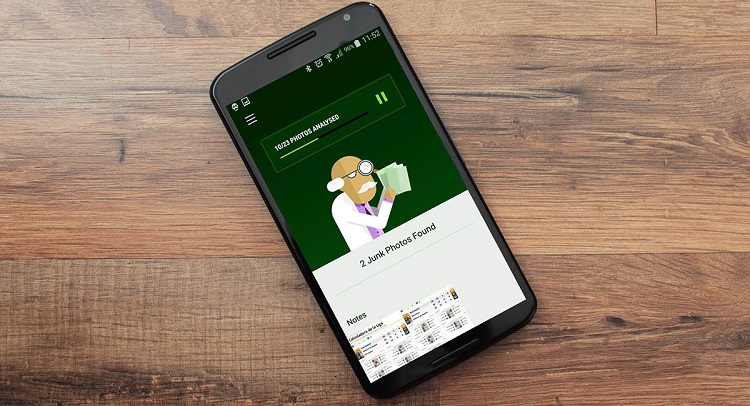 College groups, girlfriends group, travel plans groups, accidental screenshots, Ryan Gosling memes, forwards from that one contact who is still hooked on jokes from the 90s. And you wonder why your handset keeps hanging. It is humanly impossible to track every junk photo in your phone and remember to delete it in order to free up memory space.
Enter Siftr's Magic Cleaner, Dr. Kleen. Powered by artificial intelligence, it sorts your phone's photo gallery into junk and photos you want to retain. When you launch the Dr. Kleen app on your phone, it scans your phone's entire gallery to sort piles of images to retain and images classified as junk. Typically, these junk images could be screenshots, forwards from Whatsapp, doodles, memes or photos downloaded from Facebook. Dr. Kleen scans through your gallery in a couple of minutes. The app then presents you with a pile of junk images, and allows you to review the pile to deselect any image you think may not be junk. Once you have reviewed the junk images, another tap will allow Dr. Kleen to delete the images, thereby freeing up memory space and improving your phone's functionality.
At the backend, Magic Cleaner analyses images already present on its server, which are constantly updated. This is done to avoid uploading any image from users' phones and keeping their data privacy intact. At the last count, the server has been updated with more than 6 million images. If Dr Kleen is unable to match an image from your phone with those on server, it takes a stamp size of the original image and analyses it using various AI powered algorithms to determine whether the image is junk or not. For eg: an image with a beach in the background is likely to be a holiday picture hence not junk.
I have been often asked that there are other apps in the market that do the same thing so why should one download Magic Cleaner. Sure, there are similar apps already but a striking difference between other apps and Magic Cleaner is that they don't identify and clean junk images at a single tap of a button. The apps available currently bring all the images from your phone's gallery up on your screen for your review; it is up to you to manually select images for deleting. Whereas the magic cleaner analyses the entire gallery and sorts the images, requiring only a quick review from you before a single tap to clear the images. Hence, the buzz is on efficiency – time and content-wise.
The market does seem to have responded positively to the launch of an AI-powered cleaning app. The Magic Cleaner, which is available for download on both iOS and Android platforms, has been downloaded close to a lakh times within 5 weeks of its launch. According to preliminary data, the magic cleaner has analysed 75 million images so far.
The Magic Cleaner not only sorts through your photos, but also includes images such as scanned documents which are often heavy and inutile in phone memory after having served the purpose of a specific task. Junk need not just mean forwards and memes, but could also include duplicate photos. For example, if a user is taking a photo of his child, it is quite possible he takes 4 or 5 photos at once, and most of them are quite similar in nature. The Magic Cleaner can help erase photos that seem almost duplicate, saving you from manually analysing the photos and deciding to delete them. This upgraded feature will soon be offered a week or so from now. We are also working on launching multi-lingual version of the app. Magic Cleaner will now be available in 6 languages – Hindi, Tamil, Telugu, Kannada, Bengali and Marathi.
In 2014, according to a KPCB Internet Trends report, users were sharing over 1.8 billion images a day. This figure has quite possibly exceeded the 2 billion mark by now. Hence, an AI-powered curating and cleaning app is a welcome addition to the apps on our smartphones.
About The Author: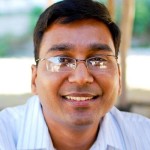 This article was contributed to TechStory by Romi Mittal, Co-founder of Siftr Labs. Siftr, is an artificial intelligence powered platform to curate digital images.
The platform offers 3 products, Siftr Magic Cleaner- helps clear junk images from phone messengers freeing up memory space, Siftr- Photo organiser, a photo curation platform for personal use, and Siftr Website builder- self-updating photo website aimed at professional photographers and artists, photographers and creative folk.