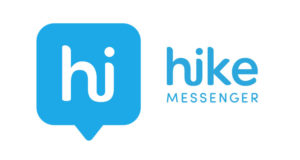 16 August 2016, India :
Hike Messenger has raised $175 Million in a round of funding from investors including Tencent Holdings Ltd. and Foxconn Technology Group.
"Hike deeply understands India a highly diverse market with many nuances. It's on a mission synergistic to ours, which is to enhance the quality of human life through internet services," said Martin Lau, president, Tencent.
This funding has led to valuing of the company close to $1.5 billion. Existing investors Tiger, Bharti and the Softbank Group also participated in this round. The company will be using the money raised to invest in areas for the long term.
This is the fourth venture capital round and the biggest to date for Hike, taking the total investment to over $250 million so far, it said.
"Tencent and Foxconn both have pedigrees that speak for themselves and such an investment especially in today's market just goes to show the strong foundation on which Hike is being built,'' Kavin Bharti Mittal, Founder and Chief Executive Officer, Hike Messenger, said.
In January 2016, the company had announced it has a base of 100 million users. As much as 95 per cent of Hike users are based in India and 90 per cent of them are young and below the age of 30 year.
Also read-