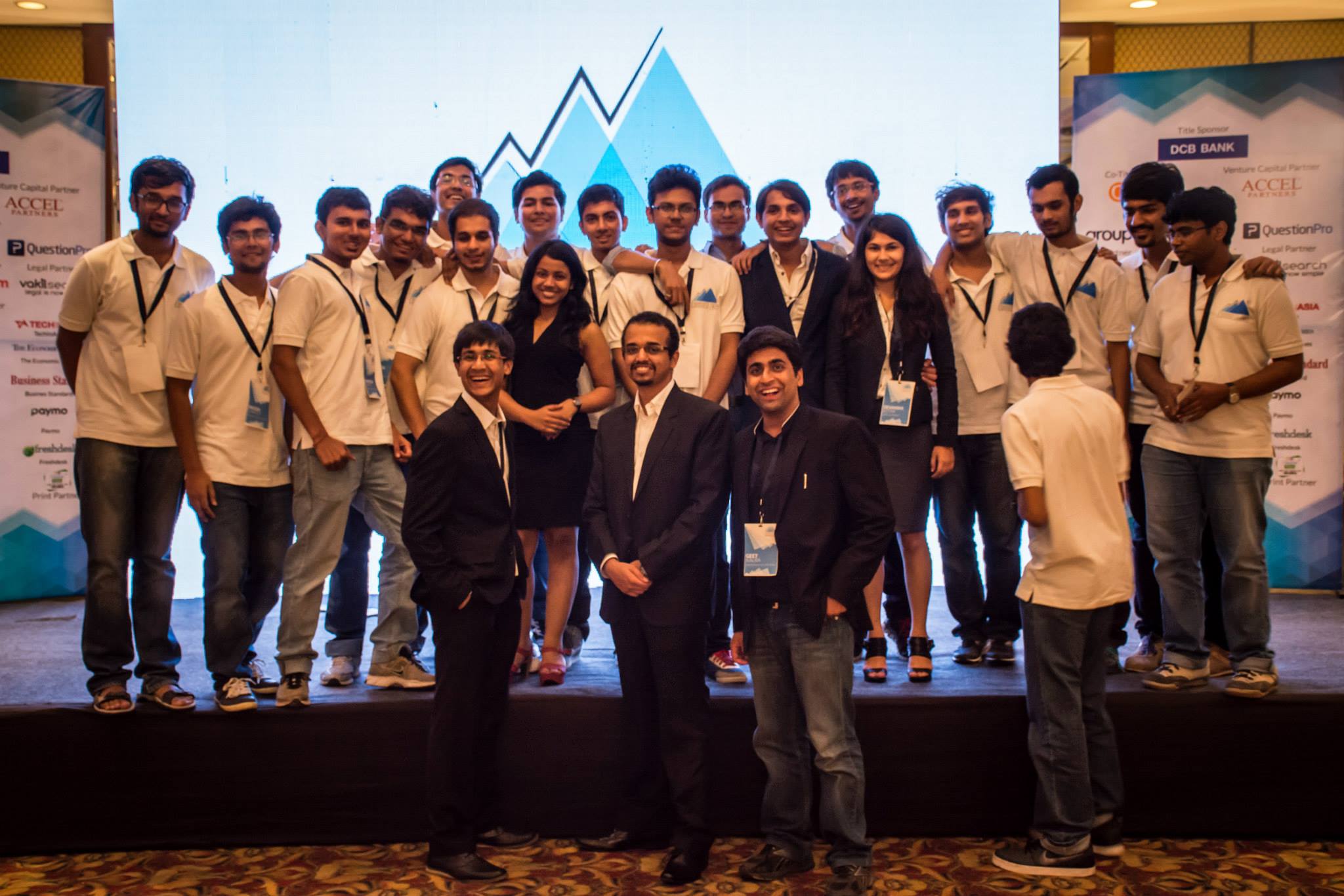 Conquest, one of India's biggest student run startup conclave providing an exemplary platform for emerging startups to grow. With DCB Bank as the title sponsor, Conquest was born out of an attempt to provide a chance to startups for voicing their ideas, networking with industry leaders, and obtaining incubation and funding opportunities and they thrive year after year to accomplish this vision.
This year, Conquest, in association with Accel Partners, Exotel and CitrusPay, witnessed a participation of more than 1200 startups from varied sectors, ranging from Healthcare and Social Enterprises to Internet of Things and even Virtual Reality. These applications were scrutinised based on 36 extensive parameters to shortlist the top 50 startups for personalised mentoring sessions held in Delhi, Mumbai and Bangalore.
Conquest offered the startups an insightful experience and networking opportunity by providing mentorship in five major categories which included Fundraising, Product Management, Customer Acquisition, Tech, and Operations. Murali Natarajan, MD & CEO at DCB Bank, Bhawna Agarwal, CEO at NDTV Gadgets, Chandni Jafri, CEO at Mumbai Angels are among the many esteemed mentors who were present at the networking sessions to guide the startups on a one­on­one basis. The jury members then selected the finalists of Conquest 2016, the ten most innovative and promising startups in India, to be a part of the finale.
Here's a look at the top 10 startups who'll be battling in the grand finale
1. Comfort Products
Comfort Products is an innovation driven startup specializing in manufacturing of home appliances. The product mix includes SwiftChill, an innovative beverage chiller, that chills beverages instantly wherever you go.
2. Buddy4Study
Buddy4Study helps individuals & organizations to set up their own scholarship programs as social, CSR initiative in a transparent and effective manner.
3. MaaxMarket
MaaxMarket is an all­in­one marketing platform designed for small businesses to help them scale and grow with the help of artificial intelligence.
4. Project Mudra
Project Mudra delivers a technology­based intervention to provide Braille literacy and K­12 lessons to the 90% of blind people left out of the Braille education pipeline.
5. Hound Electric
Hound Electric builds zero emission, high performance electric motorcycles with aim to change the way we commute and look at the automotive sector as a whole.
6. Watsan Envirotech
Watsan Envirotech's sole purpose is to provide water and sanitary solutions to the rural population by manufacturing and distributing low­cost, yet effective electricity­free water filters to urban slums and rural families who cannot afford other expensive options.
7. Ekam Eco Solutions
Ekam Eco Solutions works in the domains of Sustainable Sanitation, Value­added Bamboo Products and Sustainable Livelihoods. Their objective is to design, develop and disseminate safe and sustainable sanitation solutions so that the abundance of pure water is restored.
8. Indusbuzz Technologies
Indusbuzz is India's first SAAS based "Just In Time" procurement platform for the global construction industry, connecting every stakeholder with Business Intelligence.
9. Ethnus Technologies
Ethnus Technologies is a platform for on demand simulated interviews for job seekers from experts. Ethnus makes every effort to plug the gap in aptitude, exposure and interpersonal abilities of students and makes them industry-­ready.
10. JoGo
JoGo App provides easy access to 100,000 curated health, fitness products & 1000 services across 20 categories, thus solving the lack of access/time issue. Further the social features make it fun for all.
The Top 10 will share the stage at the Grand Finale in ITC Maurya, New Delhi on 28th August pitching their ideas to distinguished VCs and potential investors as a whole new world of opportunities unfolds to them. The Jury comprises fifteen of India's biggest investment firms like Accel Partners, Blume Ventures, Matrix Partners and likewise.
The Grand Finale would also cover Panel Discussions and Keynotes from industry stalwarts like Sanjay Nath (Managing Partner, Blume Ventures), Dev Khare (MD, Lightspeed Partners), Suchi Mukherjee (CEO, Limeroad) and many more. The event will be a star studded affair, with some of the biggest names in the world of startups turning up for the mega event.
Registrations for attending the Grand Finale are now open. Register on www.conquest.org.in and get a chance to witness the next startup behemoth getting crowned the winner of Conquest 2016.