Cricket icon Sachin Tendulkar on Tuesday launched his menswear brand True Blue on leading e-tailer Flipkart's fashion and lifestyle products' subsidiary Myntra. He is excited about the virtual step of the brand.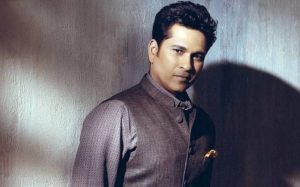 Recently, Flipkart-backed Myntra has acquired 51% stake in fitness and sportswear brand HRX, co-owned by Bollywood actor Hrithik Roshan and Exceed Entertainment.
"True Blue embodies my identity and corresponds to the way I look at fashion. I believe in fashion that endows personal comfort, reflecting an individual's style and not just a form of demonstration," Tendulkar said in a statement.
"It is exciting to note that True Blue will be available online on Myntra to the many customers across the country and continues its pursuit of emerging as an iconic brand from India," he said.
Chief Operating Officer, Arvind Fashion Brands, Puneet Jain said: "We are thrilled to partner with Myntra and leverage the superior reach and access that the platform offers brands. Sachin is excited to have another opportunity to engage and interact with men across the globe by dressing them in superior fashion."
Launched in May this year, True Blue aims to reinterpret traditional Indian motifs and apparel with a modern twist. From light summer suits to shirts, T-shirts, chinos, waistcoats and other basics, the range is minimal making it easy to wear every day. Image source : Myntra/Twitter
Also read- 
Comments
comments