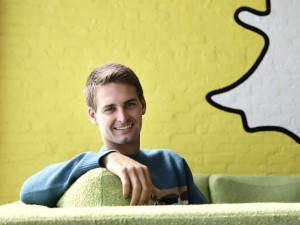 16 August 2016, USA :
Snapchat is reportedly buying mobile search app Vurb. The Venice entertainment app maker would spend more than $100 million in cash and stock to purchase the San Francisco start-up, said a source unauthorized to speak publicly about the deal. The transaction hasn't been finalized, multiple sources said.
Vurb says it is more than just a search app. It lets users make reservations, find places, book cabs etc without opening multiple apps and pulls them in a card-like format. Vurb makes suggestions and shows results tailored to what they like, and keeps them updated on trending topics, and is currently available on both Android and iOS. Vurb hasn't updated on its site about a possible Snapchat acquisition.
Snapchat on its part is gaining popularity and users, especially thanks to its face filters, stories feature. The latter has now been copied by Instagram. Snapchat has close to 150 million daily active users (DAUs), making it bigger than Twitter, according to recent reports. But the app also needs to expand beyond messaging, and the funny face filters and it looks like Vurb could be the beginning in that direction.
Vurb's five-year-old cross-platform app aims to help its users "easily find, save, and do the best things by connecting community recommendations, rich content, and useful services – personalized for you in one simple app."
What Snapchat would do with Vurb's technology is unclear since it could get access to much of the data inside Vurb on its own. But Snapchat could be seeking to find ways to surface more information to its users about the places in their photos and videos. And Vurb could provide a way to help users find things to do nearby, which would potentially open the door for Snapchat to sell new types of ads — its primary revenue driver.
Read more :