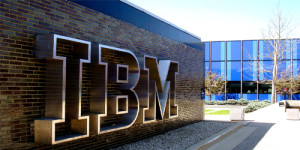 18 April 2016, USA :
IBM Cloud Video's Clearleap platform will power Comic-Con HQ's new subscription video-on-demand platform. As part of its multi-year deal, IBM Cloud Video will serve as Comic-Con HQ's technology partner, powering their live-streamed video productions and providing fans with seamless access to the Comic-Con experience 365 days a year.
IBM Cloud Video will also provide the ad-free streaming video platform with back-end support for subscriber and content management, billing, and video compatibility on multiple devices.
Jim Comfort, General Manager of cloud development and delivery in IBM's Global Technology Services division said, "We're trying to be a complete provider to enable enterprises to ingest, store, manipulate and manufacture video content."
Comfort ticked off what he called the most immediate opportunities. Media companies are the first, of course, as evidenced by IBM's new-customer announcements today. For example, CBC's video service will make over 600 titles available on demand with ad customization and tracking.
"Education is huge," Comfort said. "Millennials all expect rich content and I don't think there's an education application being built that doesn't have video capability." IBM is also going after opportunities behind the firewall in corporate training networks.
Braxton Jarratt, General Manager, IBM Cloud Video Unit, "Comic-Con HQ is a huge opportunity to meaningfully engage with pop culture fans everywhere."
"Comic-Con HQ understood the importance of technological infrastructure early on, and they made it a top priority to offer the best quality and features to their community. Their ambitious goals and commitment to great technology made them an ideal partner for us," he added.
Jim Comfort stressed that IBM has no interest in competing with telecommunications carriers. "We are not trying to be a transport provider," he said. "The end mile will always be the local telecos."
Source : PRNewswire
Comments
comments