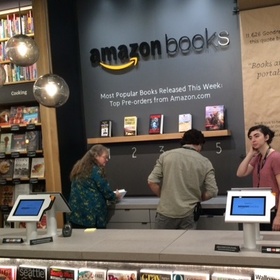 18 May 2016, USA :
Jeff Bezos, Amazon's chief executive, has confirmed that his company will open more brick and mortar retail stores.
Amazon has opened a physical shop in Seattle, which carries around 5,000 books and also sells Amazon devices, in November last year. It is reported to be working on its second store located near San Diego.
Amazon is already reported to be working on launching its second physical bookstore in Southern California, while expanding its Amazon Books division led by long-time exec Steve Kessel.
"We're definitely going to open additional stores," Bezos said at Amazon's annual shareholder meeting on Tuesday.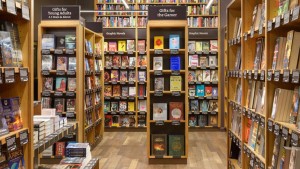 Bezos, who made the comments at the company's annual shareholders meeting on Tuesday, did not specify how many shops Amazon would open or where they would be.
Some of those different ideas are already starting to show up at Amazon's first retail store in Seattle. The book covers face outwards, instead of being displayed spine-out, and online reviews are shown next to each product.
There's no price next to the book, either, because it offers up-to-the-minute pricing that reflects the latest price on Amazon.com. According to Recode, Amazon is even working on an app that would allow the customer to skip the checkout counter or kiosk at its future bookstores.
Comments
comments