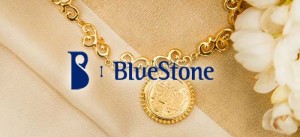 18 July 2016, India :
Online jewellery retailer BlueStone has raised Rs200 crore ($30 million) in its Series D round of investment led by IIFL and Accel Partners. Existing investors Kalaari Capital and IvyCap Ventures along with Singapore-based RB Investments also participated in this round of funding.
Launched in 2011, Bluestone sells everything from bracelets to solitaires to children's trinkets, and says it designs and manufactures all products in-house. The fresh round of money will be used to make top-level hires and expand its merchandise, the company said.
"We are now targeting a four-fold increase in revenues to touch INR 1,000 crores [US$149 million] by 2018 and we want to achieve this goal in a profitable and sustainable manner," Gaurav Singh Kushwaha, founder and CEO, said in a statement.
The current round of capital will be used by the company to set up an additional manufacturing unit outside of Mumbai where it operates two units. The company which claims to be operationally profitable is targeting overall profitability by 2018.
"We will augment our design capabilities over the year and invest significantly in trust-building among the consumer as the online jewellery space is just picking up in India," said Kushwaha.
This is the second big announcement in the online jewellery space in the last one week after Tata Group acquired 62% stake in Tiger Global backed jewellery e-tailer CaratLane for Rs 357.24 crores. The online jewellery market in India is expected to grow to $3.6 billion over the next three years according to an estimate by jewellery portal, Jewelmart.
"BlueStone.com has posted strong, sustained growth and set several benchmarks in the online jewellery retail industry in India like leveraging technologies such as 3D Visual Merchanding to omni-channel initiative of Home Try-On. We are committed to extend our association with BlueStone.com as we see immense potential in the brand," said Prashanth Prakash, Partner at Accel Partners, in a statement.
Indian magnate Ratan Tata invested in Bluestone in 2014 in a personal capacity and also holds 62% stake in rival CaratLane for Rs357 crore in order to grow its online presence.
Also Read- Rentmojo Raises $5 Million from Accel partners, DG Ventures