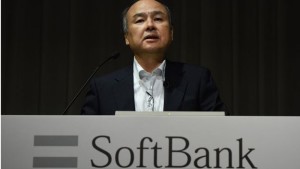 18 July 2016, India :
Japan's SoftBank Group Corp, led by billionaire Masayoshi Son, is all set buy British chip designer ARM Holdings PLC for $32 billion, in what would be one of the largest deals in European technology to date and SoftBank's largest ever.
ARM, the largest London-listed tech company by market value, is a major presence in mobile processing, with its processor and graphics technology used by Samsung, Huawei, and Apple in their in-house microchips.
"This all happened very, very quickly," ARM Chief Executive Officer Simon Segars said in a telephone interview. "They made an offer that was very, very compelling for our shareholders and a proposal for how to invest in the company for the future."
"This is a company I always admired for the last 10 years," Masayoshi Son, chairman and chief executive of SoftBank, told reporters in London Monday. "This is the company I wanted to make part of Softbank. I am so happy".
ARM has been focusing heavily on improving its IoT semiconductor portfolio. IoT devices can be anything from an internet-connected washing machine to "smart" buildings. Some of these devices do not require the high-powered chips used in smartphones but often smaller and "low-powered" semiconductors which ARM has developed.