18 July 2016, USA :
A video posted on Chinese social network Weibo appears to feature an extended look at Apple's iPhone 7, which is expected to be revealed in the coming months.
The dummy unit seen in the video is consistent with previous leaks and rumours of the 4.7-inch iPhone 7, featuring a much larger camera hole than previous iPhones, indicating a substantial upgrade to the imaging hardware.
Also consistent with previous information, the iPhone in the video has redesigned antenna lines that stick to the sides of the phone rather than stretching across the back.
Most notably, the dummy unit features no headphone jack, a much-rumoured change that has continued to enrage a subset of iPhone enthusiasts. The phone in the video has a second set of speaker grilles where the headphone jack would usually be.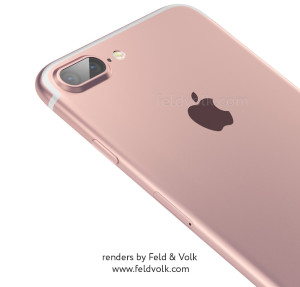 In terms of dimensions, the iPhone 6s and iPhone 7 appear identical with negligible changes to height, width and thickness. The removal of components like the headphone jack will also enable Apple to make the iPhone 7 fully waterproof and dust-proof, according to some rumors.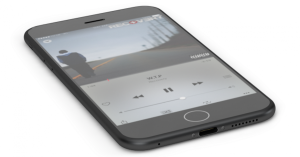 Naturally, what these leaks don't show is the internal upgrades. It is logical to expect the iPhone 7 to include a new generation of Apple's processor, dubbed the A10, for improved graphics and compute performance.
There have also been rumors of an increase in RAM from 2 GB to 3 GB and many sources agree that Apple will finally ditch the 16 GB base storage. Apple's iPhone 7 lineup will instead start at 32 GB with a 256 GB high-end option.
Also Read-
Apple Proposes Simpler Song Writing Royalties

Apple to Replace 16GB to 32GB as Base Models for iPhones