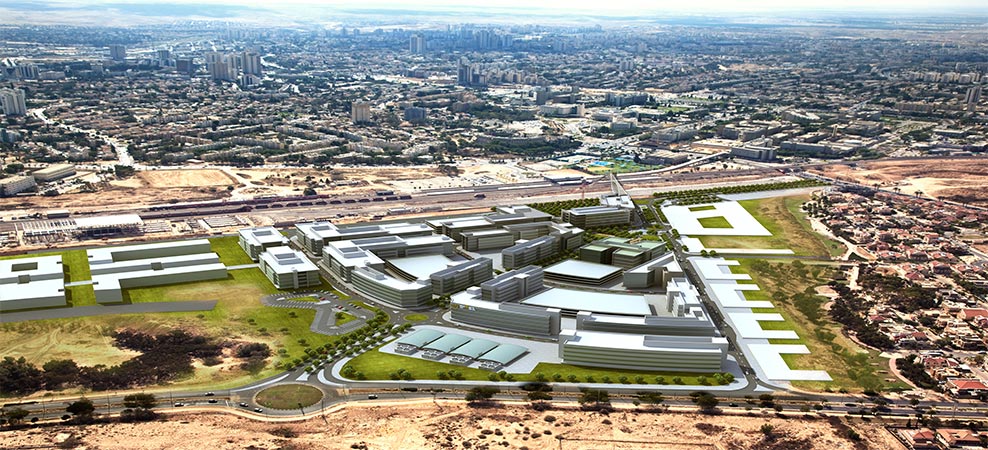 Beersheba, 21 March 2016 : Beersheba, Israel's southern desert capital, sits in an area that only four decades ago hosted little more than camels, sand, and dust.Today, however, the burgeoning urban sprawl is morphing into a tech hub that could rival – or complement – even Silicon Valley.
Israel's first prime minister, David Ben Gurion famously said that the future of Israel lies in the Negev, a desert located in southern Israel. Ben Gurion's prophetic words ring true today as Beersheba, Israel's southern capital, is morphing into a tech oasis.
Beersheba has all of the ingredients of a vibrant security technology ecosystem, including Ben-Gurion University with its graduate program in cybersecurity and Cyber Security Research Center, and the presence of companies such as EMC, Deutsche Telekom, Paypal, Oracle, IBM, and Lockheed Martin. It's also the future home of the INCB (Israeli National Cyber Bureau); offers a special income tax incentive for cyber security companies, and was the site for the relocation of the army's intelligence corps units.
Yoav Tzurya, partner at JVP, an Israeli venture capital firm with a cybertech accelerator in Beersheba told, "All in all, projections are that 20,000-30,000 cyber and related jobs would be created in Beersheba over the next 10 years."
The commercial sector has teamed up with military intelligence agencies and BGU to fight increasingly sophisticated cyber attacks.
Amos Stern, co-founder and CEO of Siemplify, a cybersecurity threat analysis company and ex-Army IDF Intelligence Corps Leader said, "As an ex-intelligence leader in the IDF Intelligence Corps, I started my own company to help organizations leverage military intelligence methodologies to address some of the most pressing cybersecurity challenges including the security operations skills shortage and the deafening noise-to-signal challenge of cyber threats."
The nearby Ben Gurion University is pumping out skilled labor for multinational companies next door.
"Ben Gurion University plays an obvious and important role here. The tight collaboration with major industry firms, such as Deutsche Telekom, EMC, and IBM, makes the BGU cybersecurity program a very strong and practical one," said Stern.
Stern added that the practical and theoretical experience of BGU graduates is unique and the graduates of BGU are often alumni of Israel's intelligence units.
"I've found BGU cybersecurity graduates to be well-aligned with this focus, bringing more than just a theoretical understanding of cyber. They bring a professionalism that's very valuable when you're looking to solve the real-world challenges of today's business, " said Stern.
Feeding the burgeoning ecosystem, the army is investing billions of dollars in relocating most of its intelligence units to Beersheba and these units tends to have large budgets for state-of-the-art technology.
Tomer Saban, cofounder and CEO of WireX, a digital forensics company based in Israel and Silicon Valley said, "It's no wonder why companies like RSA, Lockheed Martin and others have decided to reside there as well. Another important factor is that upon finishing army service, people graduating these units have the option to continue working in their field of expertise in Beersheba rather than having to move to Tel Aviv.
In addition, the government has also approved benefits for companies relocating their employees to Beersheba in order to expedite building this cyber security ecosystem."
Recently, the British government announced in February deepening ties with Israel to tackle cyber attacks on their national infrastructure installations. British Minister for the Cabinet Office Matt Hancock said,"The UK's world class companies and universities combined with Israel's cutting edge technology and entrepreneurial culture is an unbeatable combination."
(Image Credits: nocamels.com)