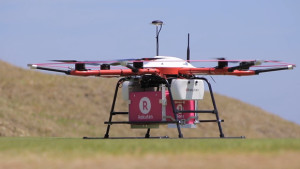 20 May 2016, USA :
The NTIA has published best practice privacy guidelines for the use of commercial and non-commercial drones to gather personally identifiable data. The guidance was agreed by all the various stakeholders involved, including drone companies, consumer privacy groups and news organizations.
The privacy guidance, arrived at in consensus with drone organizations and companies like Amazon and Google's parent Alphabet, recommends that drone operators who collect personal data should have a privacy policy that explains what personally identifiable information they will collect, for what purpose the data is collected and if it will be shared with others, including in response to requests from law enforcement agencies.
President Barack Obama in a memorandum in February last year instructed the NTIA to convene a process to develop and communicate best practices for privacy, accountability, and transparency issues regarding UAS use. The NTIA is located within the Department of Commerce.
NTIA warns that the best practices proposed should not be construed to limit or diminish freedoms guaranteed under the U.S. Constitution, or replace or take precedence over any local, state, or federal law or regulation. The Federal Aviation Administration and drone advocacy groups have been pushing for uniform federal regulations to replace a number of laws on drones passed by various states.
The best practices are an example of the progress possible when civil society, government, and businesses work together to find solutions, said Chris Calabrese, vice president of policy at the Center for Democracy & Technology. "Hopefully the broader drone industry and hobbyists alike will embrace these best practices," he added.