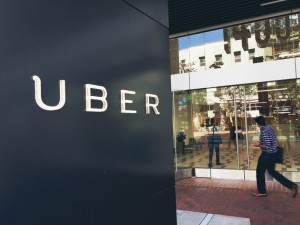 20 May 2016, USA :
Uber has bagged former U.S. Secret Service director Mark Sullivan onto its safety advisory board, a group established by the etaxi giant six months ago and designed to bring together "expertise and experience" from across the safety spectrum.
Uber itself has been the focus of a number of security and safety concerns in recent times, which is why it created roles such as Managing Counsel of Data Privacy and Head of Global Safety and last year hired Joe Sullivan (no relation to Mark) as its first chief security officer.
Mark Sullivan joined the Secret Service in 1983 and served as director from 2006 until his retirement in March 2013, after which he co-founded his own security company. Sullivan's later years as director were mired in controversy, however — in 2012, several agents under his watch were involved in a prostitution scandal during President Obama's visit to Colombia. Reports also emerged that Sullivan had pulled agents off their posts onto a new assignment, known internally as "Operation Moonlight," to monitor his assistant, who was reportedly being harassed by her neighbor.
Having the former Secret Service director for its board could be construed as a major coup for Uber and a boost to its safety credentials, despite the controversy that surrounded Sullivan's tenure.
"As we continue to innovate and grow, we depend on the advice of this [safety advisory] board to help guide our creativity and give us insights into their fields of expertise —  ranging from women's safety to law enforcement," said Joe Sullivan. "For 35 years, Mr. Sullivan served in many capacities as a Federal Law Enforcement Agent where he led high impact initiatives in criminal investigations and protective operations, threat assessment and risk management."
Mark Sullivan joins existing board members John Barton, former executive director at the Texas Department of Transportation; Ed Davis, a former Boston police commissioner; Jessica Eaglin, Indiana University Bloomington, Maurer School of Law; Margaret Richardson, counsel at Covington Burling; and Cindy Southworth, executive vice president of the National Network to End Domestic Violence, founder of the Safety Net Technology Project, and board member of the Global Network of Women's Shelters.
Source/Image : venturebeat.com
Also Read : Uber Unveils It's Self Drive Car