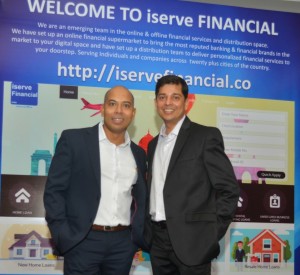 20 July 2016, India :
Pune-based iServe Financial Pvt. Ltd has raised an undisclosed amount in seed investment from a group of investors, including Nilesh Shah, CEO of Kotak Mutual Fund.
iServe offers an online and offline customised financial services and solutions business. It plans to use the funds to further improve its online platform's reach and penetration to take on bigger rivals such as BankBazaar and PaisaBazaar.
"There is a gap in the market between traditional offline players like Andromeda and new online players like BankBazaar, leaving the consumers scrambling between information search online and fulfilment offline. This has been a recurring theme in our conversation with both our customers and our banking principals. We are building iServe to bridge this gap in the market", said Dipak Samanta the CEO.
The company was set up in June 2014 and its founders include Dipak Samanta, Rahul Bhaik, Krishna Iyer, and Sasanka Panda. Its core goal is to serve the financial needs of consumers across retail loan, investment, and protection solutions.
Also read –
Myntra to Acquire Hrithik Roshan's HRX
Truckola Raises Funds of Rs 4Cr from Abhishek Agarwal of Fortune Interfinance and Others